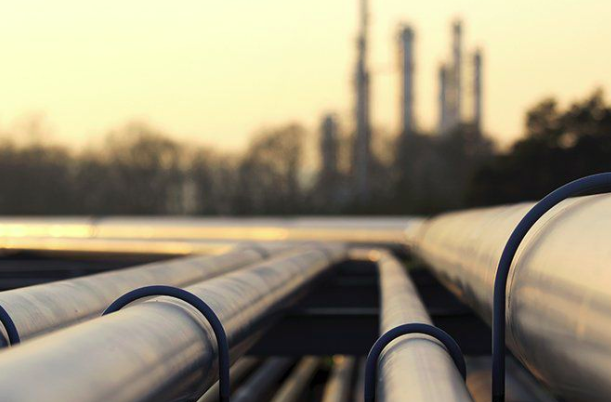 Thursday, May 2
Billion Dollar Oil Supply Scandal Tarnishes Russia's Energy Supplier Image...Crisis to Strengthen EU/Ukraine Hand in Gas Talks Next Month...Biggest Trucks In Ukraine Haul Iron Ore in Kryvyi Rih...Iron Exports Up...Canadian Iron Mine Progresses
Russia's oil contamination scandal is cutting oil exports to the EU by 10%, impacting $2.7 billion worth of oil, and leaving EU importers fuming about Transneft's silence – just as Russia seeks to present itself to the EU as a reliable provider of gas through its Nord Stream pipelines."The disruption sent oil to a six-month high above $75 a barrel, tarnished Russia's reputation as an exporter at a time of rising competition," Reuters says in a lengthy report detailing the contamination of oil shipped to Belarus, Poland, Germany, and Ukraine.
The only way to deal with the contaminated oil is to dilute it gradually with clean oil. Lacking sufficient storage tanks, Germany and Poland may reverse their pipelines and pump the oil back to Russia. Russian Railways is using tanker cars to take some of the oil out of Belarus by train, reports Bloomberg. At least 10 tanker ships with a combined 1 million tons of contaminated oil – worth more than $500 million at current prices – have sailed from Russia's Ust Luga Baltic port, Reuters reports. Now, they must find storage tanks for unloading and dilution.
Vitol, the world's largest oil trader, refused one cargo at Ust Luga, prompting the port to shut down for a day. On Friday, Russian officials said newly arrived oil is clean and reopened the port. But Western traders found the oil was contaminated. "Even though Russia says it has resumed shipments of clean oil, we are still very much in paralysis as the quality is bad," a major Western buyer of Russian oil told Reuters. Two week into the crisis, Transneft, Russia's state pipeline monopoly, has not communicated with its customers. On Tuesday, Transneft President Nikolai Tokarev met with President Putin and denounced the contamination as a deliberate act by a private oil company in the Samara region.
In Eastern Europe, clean oil is expected to arrive from Russia on May 19, one month after the contamination was discovered in Belarus, reports Ukrtransnafta, Ukraine's pipeline company. Until then, 70 million barrels of contaminated oil are to be drained from pipelines for storage in tank farms. Companies participating are Ukrtransnafta, Hungary's MOL, Slovakia's Transpetrol and Belarus' Gomeltransneft Druzhba. Belarus calculates the contamination will cost its companies $100 million.
About the time clean oil is to flow again, Russia's Gazprom is to meet with the EU and Naftogaz to renegote its 10-year-old Ukraine gas transit contract, due to expire on Jan. 1. Gazprom argues that its new Nord Stream II and TurkStream pipelines allow it to dispense with sending gas through Ukraine. The EU, increasingly concerned about security of supply, is asking for a minimum flow of 60 billion cubic meters a year, a position backed by Naftogaz. On Tuesday, perhaps with an eye to the upcoming gas talks, President Putin complained that the oil contamination crisis is "very serious for us, in material, economic and image terms."
The biggest trucks in Ukraine now haul iron ore Metinvest's Northern Iron Ore Dressing Works in Kryvyi Rih. The $2 million BelAz dump trucks can carry loads of almost 300 tons of rock at the quarries, part of one of Europe's largest iron ore mining enterprises. This year, Metinvest is buying 16 of these monster trucks. Until these purchases, the biggest dump trucks in Ukraine could carry 220 tons. BelAz says that Ukrainian mining companies use 2,000 BelAZ trucks, accounting for 90% of the oversized dumptrucks in the nation.
ArcelorMittal Kryvyi Rih, Ukraine's largest integrated steel company, plans to increase iron ore concentrate output by 10.5% this year, to 10.3 million tons. This would be a 23% increase over the 2017 level. To reach this level, the company is increasing its investments in mining trucks and bulldozers this year by 46%, to $7 million.
Alexander Yaroslavsky plans to invest $150-200 million over the next five years in two properties he bought since 2017 – Sucha Balka, an iron mine in Kryvyi Rih, and Dnipro Metallurgical Plant, a steel plant in Dnipro. At the iron mine, the Kharkiv-based businessman plans to buy new equipment, mine reserves at deeper levels, and build a processing plant. At the steel plant, he plans to build a continuous casting plant.
In March, Ukraine's ports handled 30.4% more iron ore than in the same period last year — more than double the 12.6% growth recorded for all freight, reports the Sea Ports Administration.
Toronto-based Black Iron (TSX: BKI) has raised almost US$1.2 million in a private placement on the heels of a March land agreement with Ukraine's Defense Ministry. Under the deal, the Canadian mining company will compensate the Defense Ministry for taking over a troop training area to build an ore processing and tailings site for its Shymanivske iron ore project in Kryvyi Rih. According to Black Iron, the deposit has 646 millon tons measured and indicated resource, at 31.6% iron.
Concorde Capital's Dmytro Khoroshun notes that in February, Glencore signed an MOU with Black Iron. Speculating that the Swiss-British mining and commodities giant might be the investor in the private placement, he writes: "This news is positive for both Black Iron and Ukraine's image as an investment destination because it demonstrates the seriousness of foreign investors in projects such as Shymanivske."
Some skilled miners working at Donetskstal now earn more than their counterparts in Poland and the Czech Republic, Ildar Saleev, company general director tells Channel 24. Competing with Central European mines for labor, he said Donetskstal is raising salaries by an average of 15% for the 10,000 workers at the company's eight units. He said miner salaries in the Pokrovskoe mine are 76% higher than Ukraine's average and 43% higher than the Donetsk region average. At present, the company has "hundreds of vacancies" for drivers, pipe fitters, welders and miners, with monthly salaries ranging from $370 to $1,300.