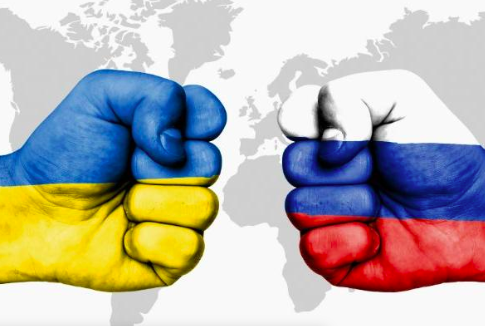 Thursday, May 16
Ukraine Slaps Import Duties on Russian Imports...Exports to EU Grow...IMF to Study PrivatBank Impasse...Half of Rail Stations Generate 2% of Revenue...Poroshenko Signs Ukraine Language Law...FT: Kyiv, Lviv Are Cost Effective 'Smart Locations.'
Accelerating Ukraine economic divorce from Russia, Ukraine imposes a new duty on most imports from Russia, starting Aug. 1. The unspecified duty levied as a percentage of the value will apply to all imports, but five exceptions considered strategic: anthracite coal, coking coal, gasoline, liquefied gas, and pharmaceutical drugs.
In addition, the Cabinet of Ministers banned all imports of cement and plywood from Russia — $37 million of goods last year. The Economic Development and Trade Ministry backs a wider import ban on Russian industrial goods, fertilizers, food and vehicles. Prime Minister Groisman told the Cabinet: "We will impose an embargo on goods that we produce today or that we can replace."
The new duty and bans come as Ukraine's trade deficit with Russia grew last year to $4.4 billion, 38% of Ukraine's overall trade deficit. Revenue generated from the new import duties are to go to a new fund for "import substitution" investments, Ukraine's Cabinet of Ministers said. The decision also comes two weeks before Russia imposes a series of restrictions on exports – largely energy products – to Ukraine.
During the first quarter of this year, Ukraine's overall trade deficit increased by 13%, compared to Q1 2018, to $1.5 billion, the State Statistics Service reported Wednesday. Exports were up 7.4%, to $12.3 billion. Imports were up 7.9%, to $13.7 billion. The EU took 43% of Ukraine's exports of goods and one third of its exports of services in the first quarter, the State Statistics Service reported Wednesday.
Sales of food to the EU increased by 24% during the first quarter. Exports hit $1.9 billion, giving Ukraine a surplus of $1.1 billion, according to Mykola Pugachev, deputy director of the Institute of Agrarian Economics. By April 1, Ukraine had fully used its annual EU quotas for honey, corn, sugar, apple juice and grape juice. Separately, Hugues Mingarelli, EU ambassador to Ukraine, told a conference in Kyiv on Wednesday: "I hope that there is an opportunity to discuss the issue of quotas, especially in agriculture."
"European farmers alarmed over EBRD's loan to MHP" headlines GlobalMeatNews about European Bank for Reconstruction and Development approval of a €100m loan to the Kyiv-based poultry giant to acquire Slovenian poultry processor Perutnina Ptuj. European poultry farmers complain to Brussels that MHP is using a legal loophole to flood the EU with their breast fillets. MHP says its exports were up 47% Q1-o-Q1, to 93,000 tons. It does not say how much went to the EU.
President-elect Zelenskiy will inherit a low growth economy, according new GDP numbers released Wednesday by the State Statistics Service. During the first quarter of 2018, growth was 2.2%, down from 3.5% the previous quarter. Ten days ago, the National Bank of Ukraine had forecast Q1 growth at 2.4%. Economists forecast 2019 growth at 2.7-2.8%.
If a Kyiv court voids the 2016 nationalization of PrivatBank, Ukraine's largest bank, the central bank would face a stark choice: shut it down, or re-nationalize it. Kateryna Rozhkova, deputy governor of the National Bank of Ukraine, tells Reuters that voiding the nationalization would force the government to reverse the 2017 injection of $5.9 billion. This would leave the bank insolvent. Since 20 million Ukrainians – well over half the adult population – have accounts at PrivatBank, the government would be forced to nationalize it all over again.
Igor Khomoloisky, former owner of the PrivatBank, says the solution is to fire Rozhkova and to pay him $2 billion compensation. Kolomoisky was the primary media backer of Volodymyr Zelenskiy in his successful campaign for president this spring. In the Zelenskiy camp, the point person on PrivatBank appears to be Viktoriya Strakhova, a financial reformer who served as corporate secretary of the bank for one year after its nationalization.
Rozhkova predicts to Reuters that PrivatBank will top the agenda of the IMF review team that comes to Kyiv next week. She warns thatif Kyiv courts keep ruling against the central bank on PrivatBank, they will undermine the central bank's independence and encourage owners of the other 80 banks declared insolvent since 2014 to challenge the regulator's decisions.
An international standard audit of UkrOboronProm should start "within 10 days," Prime Minister Groysman ordered the Economic Development and Trade Ministry on Wednesday. The audit was authorized 10 weeks ago in the wake of news reports indicating major procurement scandals. Groysman said a country at war needs a corruption-free, transparent and accountable military-industrial complex. "It is important for us to understand how the concern Ukroboronprom functions," he said at the Cabinet of Ministers meeting. "Everything that is not secret there should be open to people."
Half of Ukrzaliznytsia's stations generate only 2% of its revenue, a rail executive says as part of a campaign to pressure local governments to save 300 underforming freight loading stations. About 46% percent of the network's 1,700 stations and halts cost $300 million to service, but generate only $20 million in revenue, says Andriy Ryazantsev, finance director of the state railroad. The world's seventh largest rail freight transporter, Ukrzaliznytsia has 23,000 km of track.
President Poroshenko signed into law Wednesday Ukrainian language legislation that will have a sweeping impact on business in the 2020s. All websites based in Ukraine and used to sell products in Ukraine should have default Ukrainian versions, with content no smaller than other language versions. In the service sector – restaurants, stores and hotels – employees are to address customers first in Ukrainian. With a few exceptions, all movies, shows and 90% of TV and radio should be in Ukrainian. For publishing houses, half of all books printed each year should be in Ukrainian. Fines start in 2022. Asters law firm has published summaries, in English, Ukrainian and Russian.
Twenty EU-Ukraine projects in the Danube river corridor were approved by the Cabinet of Ministers Wednesday under the EU's Danube Transnational Program. With €5 million in seed money, the projects in transportation infrastructure, energy, environment and tourism are to benefit communities of Zakarpattia, Ivano-Frankivsk, Chernivtsi and Odesa regions.
In a worldwide ranking of 'cost-effective cities' for foreign investment, Kyiv came in fifth and Lviv came in eighth, according to fDi Intelligence, a Financial Times unit. In this annual 'smart locations of the future' survey, the two Ukrainian cities made the top 10 rankings in the category of 'cost-effectiveness.' Kyiv came in after Skopje, Sofia, Kaunas, and Gdansk, rated on such criteria as: cost per square meter of class A office space, wages of skilled workers, price of hotel rooms, the tax rate on profits, cost of setting up a company, registering property rights, and connecting to electricity grids.–
From the Editor:  UBN is a media sponsor for the Ukrainian ID conference next month in Kaniv, Cherkasy region. Known as the "Ukrainian Davos," the conference runs June 7-8 with the theme "The Revolution of Values." Last summer, I participated in this intellectual retreat and found it highly worthwhile. For more information or to register, visit ukr-id.com/en/#about_forum — best regards Jim Brooke – jbrooke@ubn.news.