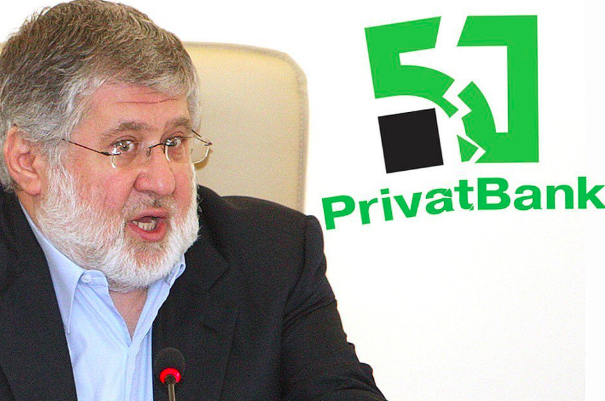 During one decade – 2006 to 2016 — Ihor Kolomoisky and Gennady Bogolyubov, the former co-owners, of PrivatBank, laundered $470 billion – about four times the GDP of Ukraine – through PrivatBank Cyprus to the United States, according to one analysis of the 104-page civil case filed two weeks ago in US court by the new management of PrivatBank against the former owners. "If this is true, this is the biggest case of money laundering in history, and it has been perpetrated by one single group," Anders Aslund writes in "How Kolomoisky Does Business in the United States" an article posted on the Atlantic Council Ukraine Alert Blog. With the money invested in US real estate and ferroalloy companies, this massive stripping of assets from Ukraine would help explain the nation's chronic capital shortage in recent years.
 The Finance Ministry doubled its bond sales at Tuesday's weekly auction, raising in equivalent UAH 8.4 billion, compared to UAH 3.8 billion last week. Purchases of hryvnia bonds recovered by 43%, compared to last week, hitting UAH 2 billion. Reflecting growing confidence in exchange rate stability, two bidders bought 3 year bonds for UAH 573.4 million at 17%. One third of auction receipts — UAH 609 million – came from the sale of 1 year bonds to seven bidders at 18.5%.  On Wednesday, Finance Minister Oksana Markarova told the Cabinet: "We are increasing our debt share in the national currency."
Dragon Capital writes: "Modest demand likely reflects a combination of technical issues related to Clearstream's launch, UAH weakness -3.6% in the past two weeks, to UAH 27.13:USD…we expect demand for UAH bonds to pick up in the coming weeks, including on the side of non-residents."
Over the next four years, the hryvnia will gradually devalue against the dollar, moving from UAH27/$1 today, to almost UAH31/$1 in 2022. The projection is part of the government's debt management strategy adopted Wednesday by the Cabinet of Ministers. In Feb. 2016, the exchange hit UAH27/$1. Since then, it has varied within a narrow band. According to the government forecast, the US dollar will cost: 28 hryvnia at the end of this year; 29.4 hryvnia in 2020; 30.5 in 2021; and 30.7 in 2022.
GDP growth is forecast at: 2019 – 2.8%; 2020 – 3.3%; 2021 – 3.8%; and 2022 – 4.1%.
Ukraine plans to cut government debt ratio to 52% of GDP this year and to 43% of GDP by 2022, Finance Minister Oksana Markarova told a televised Cabinet meeting on Wednesday. Building on a stable foreign exchange outlook, the government also plans to increase its share of hryvnia debt.
The EU is renewing its offer of €500 million in aid this year, contingent on Ukraine fulfilling the requirements set out last year in the EU's fourth macro-financial assistance program to Ukraine. Valdis Dombrovskis, a European Commission vice president for financial affairs, reviewed the conditions Tuesday in a meeting in Brussels with Ukraine's new president. Earlier, in March, Finance Minister Oksana Markarova with Dombrovskis and said later that Ukraine had fulfilled more than half of the commitments required to receive the €500 million tranche.
Through May, first time registrations of used imported cars were seven times higher than registrations of new imports, reports Ukravtoprom, the industry association. Boosted by a January-February tax amnesty for illegally imported cars, the used car registrations hit 231,000, seven times the number for the January-May period of 2018. Ukraine's lowered import duties and Germany's phase out of diesel cars keep the used car market hot. In May, used cars accounted for three quarters of the 31,000 cars registered for the first time.
Used Hyundai and KIA cars will be imported from South Korea by the AIS Group of Companies, a major auto dealer in Ukraine. Starting this month, AIS will import 'global models' fabricated between 2011 and 2014, with mileage below 200,000 km. "Unlike US auctions, which mainly offer cars after an accident, official Korean suppliers offer cars that do not require rebuilding," Sergei Borovik, AIS marketing director, said in a company press release.
Naftogaz is lowering its gas prices by 23% from May to July. This government-mandated drop comes after the EU natural gas import price has fallen to one half of last fall's levels. Today, the EU price is $4.34 per MMBtu, the lowest level since Sept. 2016. But Ukraine price has been stuck at last fall's peak, $8.3 per MMBtu. At that time, the government sought to eliminate subsidies by moving Ukraine's prices toward EU levels.
In pushing for cutting prices to EU levels, Prime Minister Groysman called Naftogaz "an insatiable monopoly." Talking at Wednesday's Cabinet meeting, he said: "Naftogaz has approved prices for June that are higher than the market ones. They plan to do the same with July prices. This is unacceptable." Last week, the Rada refused to accept Groysman's resignation. Now, he is running for an opposition seat in parliament – while serving as Prime Minister.
A new poll indicates President Zelenskiy's Servant of the People party is within striking distance of winning a 50% majority of the Rada in next month's parliamentary elections. Of decided voters, 48% said they will vote July 21 for the president's new parties. The Russia-friendly Opposition Platform gets 11%, former president Poroshenko's European Solidarity gets 8%, and Yulia Tymoshenko's Fatherland Party get 7% of preferences. Of the 2,000 respondents to the nationwide poll, 88% want 'radical changes.'
Teaching business executives how to avoid corruption and how to run a business transparently are the goals of ZmiNEW, Business Ombudsman Council's new education project. After dealing with 5,600 complaints from business managers in three years, Algirdas Šemeta, the Ombudsman, believes training can head off corruption conflicts before they arise. At the project launching on Wednesday, he said: "Our new project aims to resolve issues between the business and government by providing a platform to communicate properly and thus breaking a systemic logjam."
In a survey of financial literacy in 30 OECD countries, Ukraine ties with Poland for last place. The Financial Literacy Index measures knowledge of basic financial knowledge terms, such as inflation and interest, attitudes, and behavior — financial planning and saving. Compared to the 30 country average of 13.2, Ukraine scores 11.6. The leaders are: France – 14.9; and  Norway and Canada — 14.6. USAID paid for the survey of 2,007 adults last December. In Ukraine, the level of confidence in banks is low. Only 12% of citizens keep savings in deposit accounts. The National Bank of Ukraine will hold a forum next Wednesday on how to get more Ukrainians to take a more active role in the economy.
 Note from the Editor: I'm pleased to announce that UBN is media partner for the annual Ukraine Banking Day, on June 11 in London. Held for the second time, the financial gathering is presented by the Strategy Council, and supported by Ukraine's Embassy in the UK and the Independent Association of Banks of Ukraine. For more information, visit: http://strategy-council.com/en/events/the-2nd-annual-ukrainian-banking-day-in-london/ Best regards Jim Brooke – jbrooke@ubn.news.