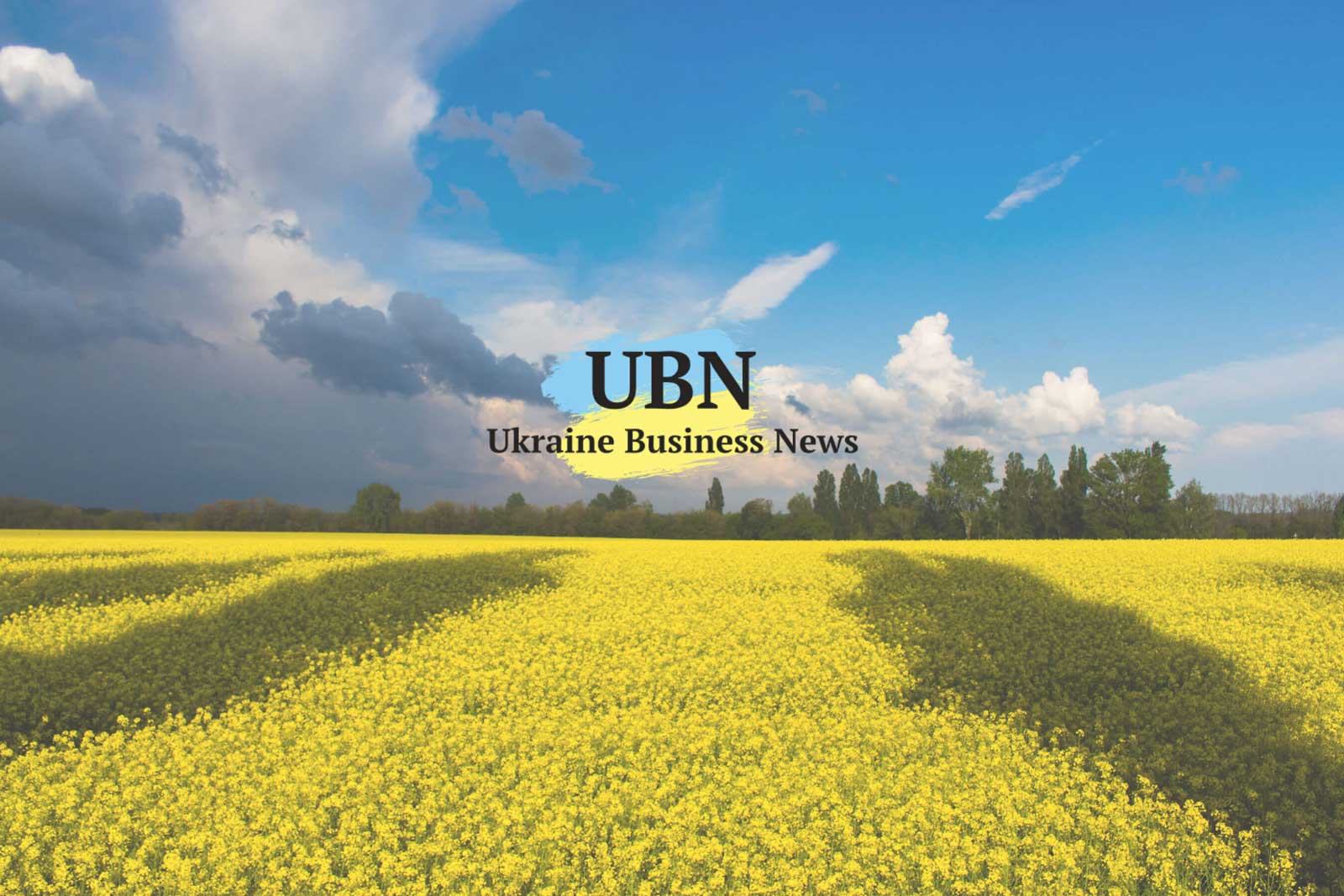 Russia's Gazprom will need Ukraine's gas transit pipelines for four more years, Roland Götz, a German gas expert, predicts to Deutsche Welle. U.S. sanction threats, questions over Danish permits, and construction hurdles will delay full operation until 2021, he calculates. To replace the Russia-Ukraine  gas deal that expires in 18 months, Naftogaz should negotiate with Gazprom a short term transit contract to cover the 2020-2024 period, he advises. Naftogaz should lock in transit volumes of 30 to 40 billion cubic meters per year, less than half the 93.4 billion cubic meters that Russia pumped through Ukraine last year. In company to company talks, Naftogaz should stress that its reservoirs and pipelines can help Gazprom ride out gas price volatility. The German concludes: "Ukraine will only win if it ensures that as much Russian gas as possible is being pumped through its pipelines for as long a time as possible."
During a 48-hour period starting Monday evening, Russia coast guard vessels detained seven ships bound for Ukraine's two ports in the Sea of Azov, reports Andriy Klymenko, head of the Maidan of Foreign Affairs Foundation. The Russians detained three Turkish boats, two Ukrainian, and Egyptian and one Liberian Boat detentions can be costly if shipping deadlines are missed.
In a key business indicator, sales of new commercial vehicles grew by 24% during the first half of this year, compared to the first half of 2017. Of the 6,400 vehicles sold, the leaders were: Renault, Citroen, Fiat and Ford.
The Rada has approved laws raising fines and jail sentences for people convicted of cutting and exporting raw logs. Smuggling logs across the border can draw jail terms up to 5 years. Illegal logging on a large scale can lead to fines up to $210,000 and jail terms up to 3 years. Seeking to promote its own furniture and wood products industry, Ukraine banned exports of raw logs 18 months ago.
MHP, Ukraine's largest poultry producer, launched on Sunday the first line of its Vinnytsia Phase II facility. With these new chicken barns, MHP, which is listed on the London Stock Exchange, should raise its poultry production by 7% this year, to 610,000 tons, calculates Dragon Capital.
Ukrainian companies were victims of bribery and corruption at rates almost three times higher than global averages, according to PwC's Global Economic Crime Survey. Conducted once every two years, the survey found that about half of companies polled were victims of economic crime — near the global average. But of this group, 73% reported problems with bribery and corruption — compared to 25% globally. In Ukraine over the last two years, the proportion of economic crime committed by employees doubled, from 28% in 2016, to 56% in 2018.  Similarly, fraud attributed to senior management also doubled, from 27% in 2016, to 55% in 2018. Looking ahead, 16% expect a cyberattack in the next two years – and believe it will be the most damaging economic crime they face.
The Ukraine unit of VFS Global, the visa facilitation company, says it is undergoing unjustified inspections by Ukraine's tax police. Georgy Shevchenko, company director, tells reporters at a Kyiv press conference that six months of inspections and interrogations are interfering with his company's work, preparing visas for Ukrainians seeking to study and work in 16 EU nations. In a press release, the company, VEF Consulting Services, says it serves about 1 million Ukrainians a year in 17 visa centers across the country. Many Ukrainians say they seek to work in the EU because corruption retards investment here.
Corporate raiding in Ukraine has grown each year since 2014, according to the Prosecutor General's Office. There were 414 corporate raids reported in 2017, compared to 234 raids reported in 2014. Maksym Lazarev tells Opendatabot: "Less than 1% of cases are submitted to court, while the majority are closed owing to the absence of a criminal offense. Law enforcement doesn't much like economic cases and tries to avoid their investigation." No longer the preserve of Ukrainians, some long term foreign residents have learned the black arts of stealing companies. Concorde Capital's Zenon Zawada writes: "These statistics are merely the latest evidence of how President Poroshenko, and his two prime ministers, have failed to reform Ukraine's decrepit judiciary and law enforcement in a meaningful way that helps business, particularly foreign investors."
US-based AGCO aims to double to 20% its share of Ukraine's market of foreign farm machinery by 2021, Rob Smith, company general manager for Europe, tells Interfax-Ukraine. The maker of Massey Ferguson, Fendt, and Valtra agricultural machinery, AGCO is spreading its dealerships across Ukraine. Last year marked a post-Independence high for national sales of imported farm equipment – 3,500 tractors. Based in Duluth, Georgia, AGCO makes tractors, combines, feed preparation equipment, self-propelled sprayers and tillage machines.
Beetroot, the Swedish-based IT outsourcing company, is expanding across Ukraine, opening two new locations – Ivano-Frankivsk and Kharkiv – to add to its bases in Kyiv, Odesa and Poltava. Fueling this expansion is last year's 80% growth in revenues, which allowed the company to add 100 workers, a two thirds increase. Beetroot Academy, the company's IT training network, is expanding from five cities in 2017 to 20 in 2021. Working closing with employers, Beetroot has seen 70% of its graduates land jobs in IT. In Ukraine, the average IT salary is $1,600 a month, about five times the national average.
A Ukrainian startup, CryptoLions, has emerged as one of the top 10 block producers for EOS, the new crypto currency. EOS, which launched June 8, is the fifth biggest crypto currency in market cap. It raised the biggest ICO in history, valued at approximately $4 Billion. EOS aspires to be the premier blockchain platform on top of which decentralized application can run. At EOS, block producers — the technical teams who collaborate to build the blockchain — are elected by EOS token holders in an ongoing election. Of the 200 teams competing, CryptoLions was voted into the top 10. Roman Skaskiw, a founding partner, tells UBN that CryptoLions is best known for launching and curating the 'Jungle Testnet,' a testing environment used by many block producer and application developers to learn the nuances of EOS, and for their http://eosnetworkmonitor.io/ , which many people use to track the status of the EOS blockchain.
To minimize kopiyka coin clutter, customers paying cash can now round down their bill if it ends in 1-4 kopiykas. Shops are allowed to round up if the bill ends in 5-9 kopiykas. On Sunday, the central bank stopped issuing 1, 2, 5, and 25 kopiyka coins. It is not actively withdrawing these coins from circulation. The central bank continues to mint 10 and 50 kopiyka coins.
The $21 million budget for the Kyiv-Boryspil airport express train, has been approved by the Cabinet of Ministers. The 37.4 km rail line will run from Kyiv's central rail station to a new station, 150 meters from Terminal D. State railway officials have promised to inaugurate the train to plane in December.
For comments and story tips, Brooke is reachable at: jbrooke@ubn.news