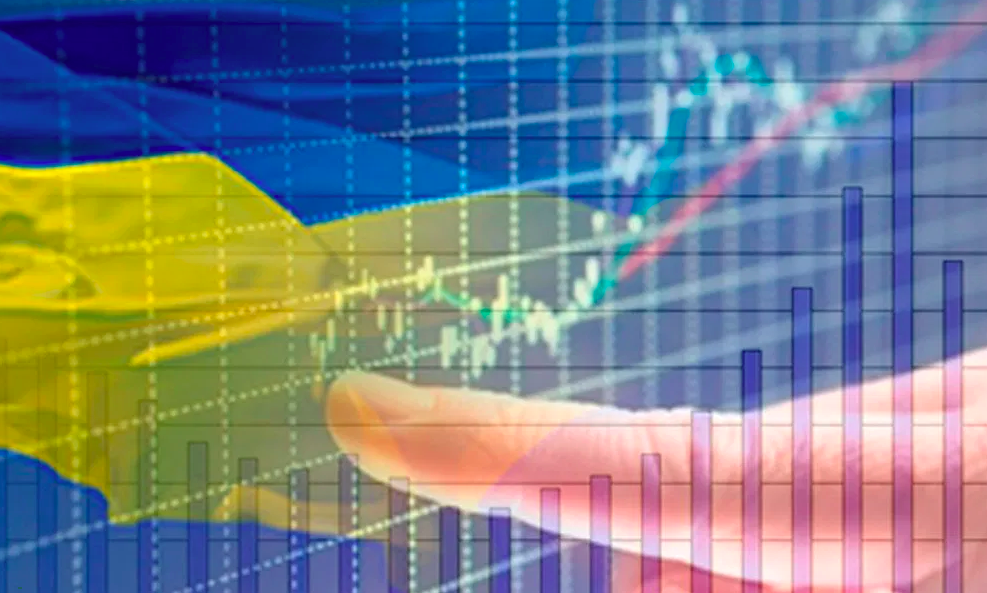 Thursday, July 30
Bounce Back: Ukraine's Economy in 2021...Foreign Demand Dries up for Hryvnia Bonds...Bond Upgrade for UZ...Ukraine Tops US in Pig Iron Production...Government Plans to Expand Road Building Next Year...Summer Vacation Choice: Egypt or Turkey?..
Ukraine's economy will bounce back next year, recovering the losses of 2020, according to the government's official 2021 macroeconomic economic forecast. The economy will drop by 4.8% this year. Then, it will grow by 4.6% next year. Alluding to forecasts of a steeper drop this year, Prime Ministry Shmygal said: "Despite various pessimistic forecasts, our baseline scenario remains: GDP will fall by 4.8% in 2020, and from 2021 onwards gross domestic product will grow by 4.6%."

As a sequel to the government printing money to stimulate spending and investment, inflation will triple, rising to 7.3% in December 2021, from 2.4% last month. The hryvnia will devalue 5% from current levels, averaging 29.1 hryvnia to the dollar in 2021. Through 2023, imports will increase by 22%, to $86 billion, and Ukraine's trade deficit will increase by 63%, to $17 billion, according to the forecast approved yesterday by the Cabinet of Ministers.
Bidding was weak for hryvnia bonds offered in the Finance Ministry's weekly auction on Tuesday. While two hryvnia bond offerings drew a total of five bids, there were 29 bidders for 1-year dollar bonds offered at 3.5%.
Concorde Capital's Evgeniya Akhtyrko writes: "The larger financial community still sees high uncertainty related to the future trend of the hryvnia exchange rate…market players haven't ruled out that the National Bank of Ukraine can resort to fostering the hryvnia's depreciation in order to please those power brokers who believe that a weaker hryvnia can help economic revival."
Last week, the National Bank of Ukraine sold $350 million to halt the slide of the hryvnia. Today it trades at 27.7 to the dollar. Easing the demand for dollars and helping the hryvnia, most Ukrainians are vacationing inside the country this summer. According to Finance Ministry figures, since the start of the year, foreign holdings of hryvnia bonds have dropped by 20.5%, or $850 million.
S&P upgraded yesterday the long-term credit rating of Ukrzaliznytsia to B- from CCC, reversing its downgrade of three months ago. Triggering the upgrade, Ukrainian Railways announced Monday that it has renegotiated its $200 million loan from Sberbank Ukraine. The two events pushed up prices of the state railroad's Eurobonds yesterday by 4-5 points.
Concorde Capital's Alexander Paraschiy: "Sberbank debt restructuring is probably the most important event for Ukrainian Railways in 2020. Sberbank's loans accounted for half of the total debt that the company was scheduled to repay this year ($402 million) and two-thirds of debt due in 2H20 ($294 million). The prolongation of such debt significantly improves the company's financial stability."
During the first half of this year, Ukraine surpassed the US to become the world's 9th largest producer of pig iron, or crude iron,  according to Worldsteel Association. Ukraine edged out the US because Ukraine's pig iron production dropped by 2.6%, to nearly 10 million tons, while US production dropped by 26%, to 8.5 million tons. The world's top eight producers are: China, India, Japan, Russia, South Korea, Iran, Brazil and Germany. China's pig iron production during the first half of the year was 500 million tons – more than the combined total of the next 10 countries.
China's hunger for Ukrainian iron helped Lemtrans boost cargo carried in the first half of this year by 26% yoy, to 25 million tons. Lemtrans, Ukraine's largest private operator of rail wagons, enjoyed a 54% jump in iron ore cargo, to 12.6 million tons, or half of overall cargo. Lemtrans and other owners of rail wagon fleets hope the Zelenskiy government will fulfil its promise to allow private freight trains on Ukrzaliznytsia tracks this year.
Revenue from Ukraine's steel exports dropped by 17% in the first half of this year, compared to the same January-June period last year. With revenues of $3.9 billion, metallurgical products accounted for 17% of the nation's exports in the first half, reports the State Customs Service. With world iron prices strong, Ukraine's vertically integrated mine-to-steel companies found it more profitable to export iron ore.
US-based GE Steam Power has been selected by Ukraine's AtomRemontServis to provide three years of maintenance for two of Ukraine's four nuclear power plants, Rivne and Khmelnytsky. "Through this new service agreement, we are expanding our long-term nuclear service capabilities into Ukraine," Paul Wise, Europe Region General Manager for GE Steam Power, reports Nuclear Engineering International.
The EBRD plans to lend Ukrposhta €53 million for a €102 million program to buy mobile post office vans for rural areas and to build automated sorting hubs for Kyiv, Lviv and Dnipro. The European Investment Bank plans to lend €30 million and the state postal company plans to complete the project financing with €19 million of its own money, reports EBRD.
Next year, the government plans to repair or rebuild 7,000 km of roads – two thirds more than this year, reports Alexander Kubrakov, head of Ukravtodor, the state highway agency.  For comparison, the drive from Sumy, on the Russian border, to Uzhgorod, on the Slovak border, is 1,150 km. With three months to go in this year's road paving season, contractors have completed work on 26% of the 4,200 km target. In addition, Ukravtodor is repairing or rebuilding 100 bridges this year, part of a 5-year, $1 billion program.
In the worst outbreak of Covid-19 in Kyiv to date, the virus has swept through a crowded student dormitory at Kyiv Polytechnic Institute, infecting 87.5% of the 152 students living there. Of the 133 infected students, 10 are hospitalized. This pocket of infection in western Kyiv helped boost that national total over 1,000 again, to 1,022 new cases reported yesterday morning.
With one month left for summer vacations, Egypt and Turkey are the only easy options for a vacation outside Ukraine. Both countries do not require corona testing for arriving travelers. And passengers flying into Ukraine from both countries do not have to self-isolate.
Travelers returning to Ukraine from Albania, Bulgaria, and Montenegro have to go into self-isolation pending negative results of tests. Starting today, Ukrainians can only enter Bulgaria with a negative result of a test taken within three days of travel. A similar rule applies for Croatia Ukraine's Health Ministry maintains an index of 'Red Zone' countries where the rate of recent infections is more than 40 per 100,000 inhabitants. In Ukraine, the overall infection rate is 66.7 per 100,000.
Passengers can now take coronavirus PCR tests at Kyiv Sikorsky airport. The testing point is next to the first-floor medical center of Terminal A. The test costs $60, results are emailed to passengers, in case of a negative result, the clinic removes the passenger from the Diya self-isolation app. Similar test clinics now work at Kyiv Boryspil, Kharkiv, Lviv and Odesa airports.
UIA is adding two additional flights between Kyiv Boryspil and New York's JFK in August. The flights leave Kyiv on 11:25 am on Monday mornings – Aug. 24 and Aug. 31. The jets fly back from JFK on Monday afternoons. Next week, UIA is offering three flights between Kyiv and the US – to New York on Monday and Friday, and to Miami on Wednesday. Tickets can only be bought through the UIA website at https://www.flyuia.com/ua/en/home.
From the Editor: Pig iron is not sexy. But coming from an old iron and steel family, E.& G. Brooke Iron Co., I recognize that steel is the spine of modern societies. It is not healthy for a balanced world economy that half of the world's pig iron is now smelted in the blast furnaces of China. Or that Ukraine this spring took the path of shipping unrefined iron pellets to China. Maybe Ukraine's new Ministry of Strategic Industries will develop an industrial policy that will reverse the slow decline of steel in Ukraine. With Best Regards Jim Brooke