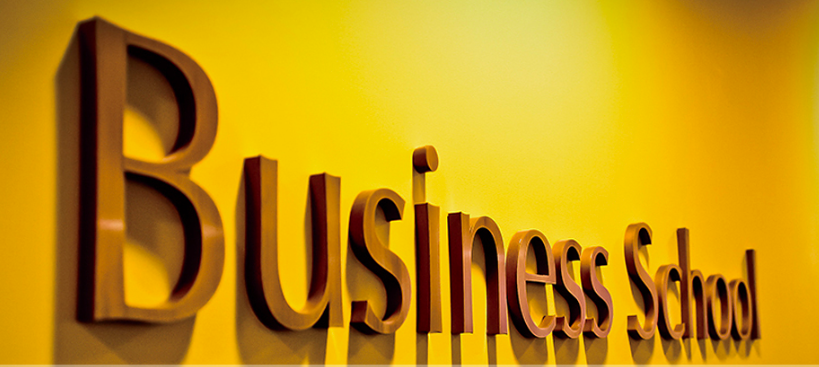 Monday marks the start of business school for the more than 250 new lawmakers of Zelenskiy's Servant of the People party. This new crop of Rada members, most of them new to politics, will undergo a mandatory, one week course at the Kyiv School of Economics, a business school with a free-market orientation. Macroeconomics and sectoral economics will be two focuses of the intensive skills upgrade for a group who could be in office for as long as five years, Tymofiy Milovanov, the school's president, writes on Facebook.
A free-market development path for Ukraine in the 2020s is advocated by Vladislav Rashkovan, a leading candidate for the "economist" kind of prime minister that Zelenskiy has called for. "Our task: to ensure growth at the level of 4–7% for at least the next 10 years, in order to show a reduction in the gap with the main neighboring countries – Poland, Slovakia, and Hungary," Rashkovan deputy executive director for the IMF, writes in Novoe Vremya. Privatization, deregulation, breaking up monopolies and modernizing education for the future economy are the "long-awaited structural reforms that can give Ukraine a chance for an economic breakthrough," he writes.
Oksana Markarova may continue as finance minister in the new government, reports Ukrinform, the state-owned news agency. Andriy Gerus, the presidential representative to the cabinet, said: "Perhaps the minister, perhaps, the deputies will work." In a sign of presidential approval of Markarova, she flew with Zelenskiy in the presidential jet to Toronto earlier this month. She has had the post since June 2018. Her predecessor, Oleksandr Danylyuk, is now Zelenskiy's secretary of the National Security and Defense Council.
Ukraine has a "unique chance" to make free-market changes that will more than double its growth rate to 7% a year, Anders Åslund, an economist with decades of experience with Ukraine, writes on the Atlantic Council UkraineAlert blog site. Calling for Zelenskiy to establish "rule of law and property rights," Aslund says: "Ukraine should grow by 7% a year given that Ukraine has gained access to the big European market. Ukraine needs to raise its investment ratio from 20% of GDP to 28-30% of GDP to grow that fast."
Construction was up 21% y-o-y in the first half of this year, reports Lev Partskhaladze, deputy minister of Regional Development, Construction, and Housing. While residential was down 2%, non-residential – largely office and retail – was up 35%. From January to June, $2.6 billion worth of construction was underway in Ukraine. Kyiv accounted for almost one-quarter of that amount.
Driven by IT demand, Class A and B office space in Lviv will nearly double over the next three years, hitting 378,000 square meters, calculates UTG, the real estate consultancy. "Growing office space demand, triggered mainly by the IT sector has led to a shortage of quality space in the market, a decrease in vacancies to 2.2%, an increase in rental rates, and, unthinkable years earlier, a surge in developer activity," writes Oksana Gavrilevich, a UTG analyst. Reviewing projects nearing completion and in the pipeline, she gives these figures: 2019 – 56,400 square meters; 2020 – 31,500; and 2021 – 88,200 .
Russia's Transneft has set a cap of half a billion dollars in compensation to Western buyers and refiners who received 37 million barrels of contaminated oil last spring. The contamination by organic chloride affected buyers along the Druzhba pipeline, in Germany, Poland, Hungary, Slovakia, Ukraine, Belarus, and the Czech Republic. Buyers interviewed by Reuters called the $15 a barrel compensation too low, with one calling it 'nonsense.'
Ferrexpo plc, the Swiss-based commodity trading, and mining company with iron mines in Ukraine increased its investments during the first half of the year by 71% y-o-y to $47.5 million. In March the company delayed publication of its results pending an investigation into charitable donations in Ukraine. The company trades as FXPO on the London Stock Exchange.
Blanketing Ukraine, Nova Poshta, the delivery company, opened 1,200 new branches during the first half of this year, increasing its network by 43%, to 4,000. By June, one-third of its 8 million customers had used the company's new mobile app. With international shopping increasingly popular, the privately-owned company registered these increases in deliveries: from the US up 20%; from Britain up 86% and from Poland 200%. During the first half of the year, the Kyiv sorting center handled 46 million parcels, up 34% over the same period last year.
With the US the largest source of parcel imports, Nova Poshta reports that the top three e-commerce companies for its clients are: eBay – 28%; Amazon – 22%; and 6 pm – 13%. The average parcel check is $66, and the average weight is 1.6 kg. The most active buyers are men — 59% — and aged 25-34 years — 53%.  The most popular stores are Carter's, H&M, and Victoria's Secret. "Most often, buyers buy clothes and shoes, children's clothes, gadgets, cosmetics from abroad. They are attracted by prices, which, as a rule, are lower than in Ukraine, a large selection and good quality of goods," says Yuriy Benevitskiy, director of Nova Poshta International.
With business growing by 20% a year, Nova Poshta is building seven high volume parcel sorting centers, each costing €10 million. The first two, in Kyiv and in Khmelnytskyi, feature Dutch Vanderlande equipment capable of sorting 8,500 packages per hour. Next, in line for the regional sorting centers are Lviv and Kharkiv.
After Kyiv Boryspil could not handle the cargo flow last Christmas, Ukrposhta has diversified its international cargo import/export points, adding Lviv, Odesa, and Kyiv Sikorsky. The state postal system is working with LOT Polish and Turkish Airlines to handle the international cargo flow. Last year, Ukrposhta processed 34.4 million international shipments.
Faced with a surge in international e-commerce, Ukraine lowered by one third – to €100 euros – the value of a parcel one person can receive duty-free. Above that value, a new 20% tax is levied. Last fall the Finance Ministry proposed lowering the duty-free level to €22, but backed off in face of popular opposition.
Editor's Note: Were you forwarded this email? Sign up for your own daily delivery at www.ubn.news/subscribe. Ukraine Business News is sent as an email every weekday morning before 6:00 a.m. Kyiv time. Tell your friends! Best regards Jim Brooke – jbrooke@ubn.news