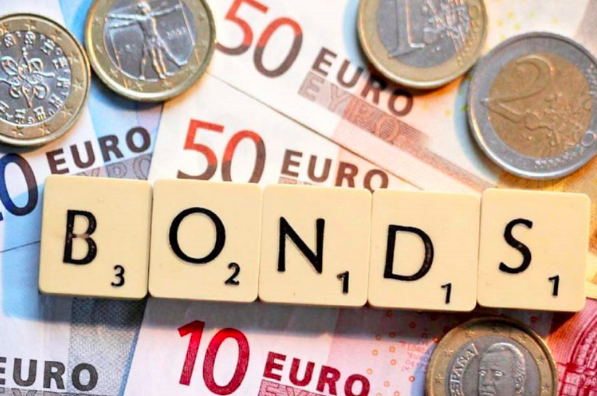 Thursday, July 23
Ukraine Returns to Eurobond Market...With Ze Calling the Tune, Hryvnia and Interest Rates Go Down...Recession Ending? Retail Sales and Industrial Production Climb in June...Corona Controls Extended to Aug. 31...Aussies, Kiwis and Saudis Come Here Visa-Free...
With a new central bank governor in place, Ukraine returns today to the Eurobond market. Goldman Sachs International and J.P. Morgan led a global investment call yesterday for a 12-year bond. Three weeks ago, the two banks were joint managers on a $1.75 billion Ukraine Eurobond offering. The bond was four times oversubscribed and the yield had been pushed down by 50 basis points, to 7.3%. But the Finance Ministry scrapped the launch due to the surprise July 1 resignation of Yakiv Smoliy, then governor of the National Bank of Ukraine.
Today, the two banks will help Ukraine launch an accelerated switch tender offer on Ukraine's 2021 and 2022 notes for up to US$750 million. In this offer, Goldman and J.P. Morgan act as Dealer Managers.
This morning, Ukraine's central bank is expected to cut its key interest rate from 6%, according to a Reuters poll of 17 Ukrainian analysts. Of the analysts, seven expect a rate cut to 5.5%; four see a cut to 5.0%; one forecast 5.25%; one forecast 5.75%; and four said the rate will be unchanged. The scheduled National Bank of Ukraine board meeting comes one week after Kyrylo Shevchenko was named governor by President Zelenskiy, an advocate of low interest rates.
In the last 48 hours, Shevchenko has held a marathon of meetings in Kyiv — with the national press, foreign investors, G7 ambassadors, the EBRD, the World Bank and the IMF. In each meeting, Shevchenko stressed that he will retain the apolitical, technocratic nature of the National Bank of Ukraine. He also vowed to comply with the conditions of the $5 billion IMF Stand-By Agreement signed last month.
Yuriy Geletiy, a former deputy finance minister, succeeds Oleh Churiy today as Deputy Governor of the National Bank of Ukraine. A lifelong civil servant, Geletiy worked at the central bank from 2003 to 2015, first as economist, then as head of banking supervision. From 2015 to 2018, he worked at the Finance Ministry as director of the Financial Policy Department. For the last two years, he worked as a Deputy Minister for European Integration.
Churiy steps down at the end of his five-year term. The bank credits him with: moving Ukraine to a floating foreign exchange rate; liberalizing foreign exchange by abolishing 40 restrictions; establishing correspondent relations with the international depository Clearstream; and transferring interbank foreign exchange market operations to modern international IT platforms – Bloomberg and Refinitiv.
Today's central bank exchange rate is 27.78 hryvnia / dollar. Over the last 10 days, the hryvnia has lost 3% of its value against the dollar. Two weeks ago, President Zelenskiy said he believes the exchange rate should be 30 hryvnia / dollar.
Zelenskiy yesterday authorized central bank head Shevchenko and Finance Minister Serhiy Marchenko to sign a loan agreement with the European Union to borrow €1.2 billion. In May, the EU approved this macro-financial assistance in connection with the COVID-19 pandemic.
Honeywell and DTEK are joining forces to develop Ukraine's first grid-scale energy storage system. In a pilot program, the US company will supply its 1 MW lithium-ion energy storage batteries for DTEK to use at its Zaporizka thermal power station in Enerhodar, Ukraine's largest thermal power plant. These massive batteries will function as operating reserves managing frequency fluctuations on the grid and charging up during off-peak times and discharging when energy demand increases.
DTEK, Ukraine's largest investor in renewable energy, faces a growing challenge of balancing energy supply and demand. Emanuele Volpe, DTEK's chief innovation officer, said yesterday: "The future of energy is focused on the transition from a centralized energy system to one that is decentralized and flexible."
The Cabinet of Ministers decided yesterday to create a Ministry for Strategic Industries. The Minister will be Oleg Urusky. Last week, he was appointed deputy prime minister for Strategic Industries. At the time, he said the ministry would form national industrial policy for such sectors as steel making, vehicle manufacture and chemicals.
Ukraine's industrial production dropped by 8.3% in the first half of this year, compared to January-June 2019. The State Statistics Service reports that the biggest drops were: coal – 23%; ceramic bricks – 28%; and electricity – 11%.
Indicating that Ukraine is emerging from a horseshoe-shaped recession, June industrial production was 4.1% higher than in May, reports the Statistics Service. In year-over-year terms, the monthly declines were: -7.7% in March; -16.2% in April; -12.2% in May; and -5.6% in June.
Retail sales are up 3% yoy in real terms for the first half of this year, reports the State Statistics Service. In June, sales were up 8.8% in real terms over May. For the first half of this year, the highest growth regions were: Kyiv +11.5% yoy; Zaporizhzhia + 9%; and Kirovohrad +8.7%.
Concorde Capital's Evgeniya Akhtyrko writes: "It was encouraging to see that retail recovered right after the restriction on retail trade was removed. The positive trends in trade might serve as the single offsetting factor to the economic recession since the situation in other sectors doesn't look very promising."
COVID-19 quarantine restrictions are extended until the end of August, the Cabinet of Ministers decided yesterday. Despite four months of restrictions of varying intensity, the number of newly identified cases has oscillated around 800 a day for the last week. Yesterday morning the Health Ministry reported 829 new cases. The largest numbers of new cases were in: Kyiv City – 132; Lviv Oblast – 124; Ivano-Frankivsk Oblast – 78; and Zakarpattia Oblast — 60. Nationwide, a total of 1,534 people have died since mid-March.
Starting Aug. 1, Ukraine will be divided according to corona infection rates into four zones: green, yellow, orange and red. In the coveted green zone, people will be able to: go to cinemas or theaters with 50% occupancy; use public transport if seated; and go to summer camps and sanatoria. At present seven of Ukraine's 24 regions do not meet the Health Ministry's criteria for quarantine easing. They are: Volyn, Zakarpattia, Ivano-Frankivsk, Lviv, Ternopil, Kharkiv and Chernihiv.
Bulgaria's low cost carrier Voyage Air is starting flights between Ukraine and Varna, Bulgaria's Black Sea resort. On Friday, flights start from Kyiv Boryspil and on Monday from Lviv. SkyUp is dropping its Kyiv-Varna summer flight. Last week, Bulgaria started to allow Ukrainians to enter the country without Covid tests or self-isolation. Georgia is banning the entry of foreigners until August and Israel is banning entries until September.
By this weekend, Ukrainians can fly domestically from Kyiv Boryspil, Kherson, Lviv and Odesa by showing their digital passports in their Diya app. "Show the smartphone screen at the air security control point to read the QR code," Infrastructure Minister Vladyslav Krikliy writes on his Facebook page. "After that, the passenger is allowed to fly." To take trains, students can show their Diya student IDs, and Diya digital drivers licenses also work for train travel. In the six months since Diya was launched, several million Ukrainians have downloaded the app.
Starting Aug. 1, citizens of Australia, New Zealand, Saudi Arabia, Bahrain, Kuwait and Oman can enter Ukraine without visas and stay for 90 days. Australia and Saudi Arabia have embassies in Kyiv.
From the Editor: None dare call it…Conspiracy? It always seemed suspicious that central bank Governor Smoliy resigned in Kyiv at the very same hour that his sometime rivals from the Finance Ministry closed the books in London on a successful $1.75 billion Eurobond offer. More likely, the July 1 blowup was what Brazilians elegantly call 'inoperancia.' In North American, that means: "a screwup." With Best Regards Jim Brooke jbrooke@ubn.news