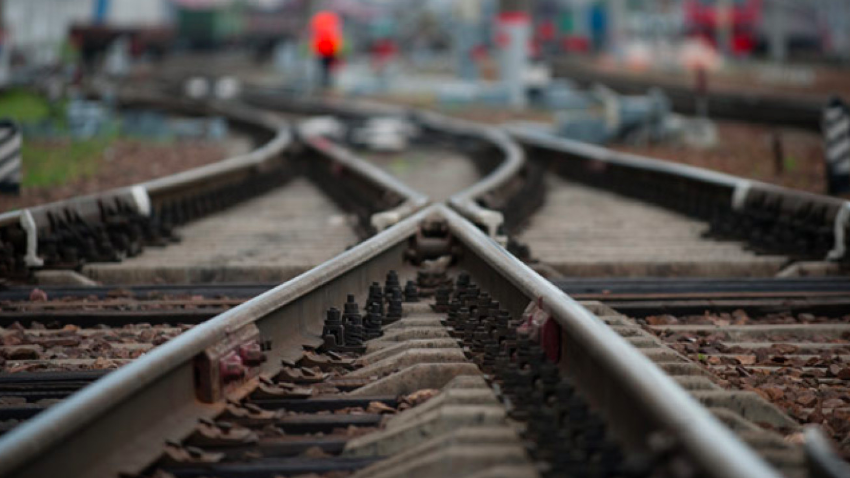 Thursday, July 18
UZ Talks to France, China, Canada and Japan for Locomotives...Mariupol Port Cargo Down 13%...Moves to Promote Mariupol Port, Modernize City Transit...Central Bank CEO Survey: Cautious Optimism...With Nord Stream Shut, Gazprom Loves Ukraine...Women Travel Safety: Ukraine on Par with the US
Flush with $500 million raised two weeks ago in Eurobonds, Ukrainian Railways is stepping up talks with three foreign manufacturers to buy 200 new electric locomotives by 2025. Contenders are France's Alstom, China's CRRC and Canada's Bombardier, Anton Sabolevsky, director of strategic development, tells Magistral, the state company's inhouse publication. The three companies already make locomotives sized to run on Ukraine's Soviet-era 1520 mm track gauge.
Japan's Toshiba is a leading candidate to supply the railroad with shunting locomotives, Sabolevsky tells Magistral. About one third of the railroad's 3,566 locomotives are 'shunters' – small diesel locomotives designed for assembling trains in rail yards. UZ also is allocating $175 million to repair and rebuild many of the railroads 1,258 shunters.
Ukrzaliznytsia is buying 10 new passenger cars to turn the new Kyiv-Mariupol night train into a  daily service. The train connects the capital with the Azov in less than 15 hours, three hours faster than earlier trains. During the first half of this year, Kyiv-Mariupol train was the most unprofitable in UZ's network, losing $3.8 million. Prime Minister Groysman at a government meeting on Wednesday  defended the rail link as key to easing Mariupol's isolation.
In a mirror reverse of Ukraine's 13% increase in shipping cargo, Mariupol handled 13% less cargo during the first half of the year, compared to one year ago. The fall to 2.5 million tons is largely due to Russian coast guard harassment of 150 Mariupol-bound ships, the port director says. By comparison, Mariupol port, the main port for Donetsk region, handled 14.6 million tons in 2013, the last pre-war year.
To turn around the cargo decline, the state railroad offers a 20% reduction on freight rates for metals and grain to Mariupol. The rate discounts are part of a $40 million port aid project that includes dredging, a large new grain silo, and EU loans for rebuilding road and rail links.
Mariupol's Azov Ship Repair Plant has shipped 410 tons of fabricated steel parts for an oil tanker superstructure to a Croatian shipyard in Trogir, on the Adriatic. Shipping was delayed as the Mariupol company had difficulty finding a company willing to move the cargo through the Russia-controlled Kerch Strait, reports theCenter for Transportation Strategies.
Mariupol is to receiv this fall 64 low-floor MAZ buses, partly paid with a €12.5 million low interest loan from the World Bank's International Finance Corporation. Separately, on Aug. 7 bids are to be opened for an EBRD tender to supply Mariupol with 72 new trolleybuses. Since the war, Mariupol's population surpassed the half million mark, swollen by refugees from the nearby 'Donetsk People's Republic.'
Cautious optimism reigns among Ukrainian company executives surveyed in the second quarter by the National Bank of Ukraine. Inflation expectations for the next 12 months dropped to 7.7%, down from 9% in the second quarter. On their company's financial situation, 29.5% of executives expect improvement, 6.6% expect deterioration and the rest are neutral. On sales, 40% forecast growth for the next 12 months, 10% forecast declines and 50% are neutral.
The share of companies planning to raise loans over the next 12 months increased to 41.5%, from 38.2%. On wages, 65% predict continued salary hikes, down slightly from 74% during the first quarter. The most optimistic enterprises are in construction, agriculture, processing industry and trade. One third of companies expect export growth.
As Ukraine moves toward a cashless economy, the volume of cash in circulation dropped by 1.6% in the first half of the year, to UAH 394 billion, or $15.3 billion. "This trend is associated with a stable trend of the growing popularity of cashless payments," reports the National Bank of Ukraine. Although banknotes account for 99.4% of the volume of cash in circulation, there almost five times as many coins in circulation as bills.
With the Nord Stream pipeline shut for repairs, Russia is sending an extra 60 million cubic meters of gas daily through Ukraine, Ukrtransgaz reports. Andriy Kobolyev, Naftogaz CEO, says this emergency situation should make clear to Europe why Ukraine is key to  guaranting Russian gas supplies through the 2020s. He writes on Facebook: "This is another reason for European consumers to weigh well what is more profitable: to use the reliable ground infrastructure of the Ukrainian gas transport system, or to invest in building underwater gas pipelines that are difficult and expensive to repair, do not have adequate redundancy and are completely dependent on the political whims of the Kremlin."
AGROPORT, a 3-day agricultural fair for Southern Ukraine, opens today at Kherson airport. Running through Saturday, the fair will focus on river transportation, reviving irrigation, wine production, energy efficient greenhouses, farm tourism, and food processing. A similar fair for Eastern Ukraine will be held Oct. 10-12 at Kharkiv airport.
A meeting with Japanese business representatives gave presidential advistor Mikhail Fedorov a chance to spell out the Zelenskiy government's digital ambitions through 2024: "Electronic services, improvement of the work of public registries, the e-residency project should make doing business in Ukraine easy and transparent. We are very interested in attracting investment and advanced innovations of Japan to develop joint projects in the field of the Internet of Things, Industry 4.0, smart cities, electronic identification, development of R & D centers and others."
Russia's ban on trains traveling between Ukraine and Central Asia has cut cargo by 90% on this east-west route, Viktor Dovhan, deputy infrastructure minister tells Interfax-Ukraine. Although two ferries leave Chornomorsk daily loaded with up 200 freight cars bound for Central Asia, China has yet to take seriously the plan to run a branch of the 'New Silk Road' through Ukraine. He said: "They use it to negotiate with the Russians, appeal on the reduction of their tariffs."
Noting that Britain has five times as many movie screens per capita as Ukraine, Screen Daily website reports: "Ukraine's growth potential is huge, and more screens are gradually being built as the local film industry develops further." About 28 million movie tickets were sold in 2018 and 2017, a 44% rebound from 2014, the article says, citing Artem Vakalyuk, head of analytics at Media Resources Management.
A new rating of 50 countries for the safety of women traveling alone puts Ukraine on a par with the United States — tied for 20th place. According to the 'Women's Danger Index' compiled by the Hawaii-based Asher and Lyric travel site, the three most dangerous countries are South Africa (worst), Brazil and Russia. The safest countries are: Ireland, Singapore and Spain (best).
Editor's Note: Were you forwarded this email? Sign up for your own daily delivery at www.ubn.news/subscribe. Ukraine Business News is sent as an email every weekday morning before 6:00 a.m. Kyiv time. Tell your friends! Best regards Jim Brooke – jbrooke@ubn.news