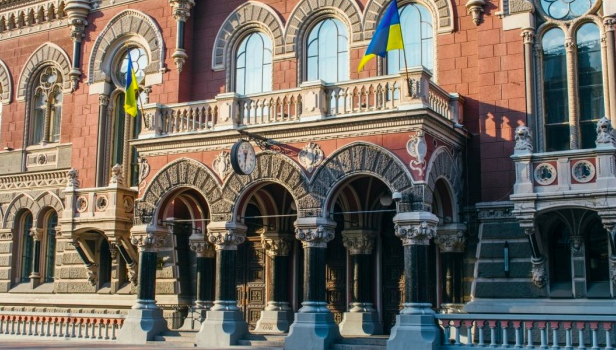 The central bank canceled limits on repatriating dividends yesterday, erasing a cap of €12 million per month. The National Bank of Ukraine may have timed the liberalization to brake the hryvnia's rise against the dollar, a 6% increase this year. But during the first half of this year, companies only repatriated $1.27 billion in dividends, 4% of total bank customer demand for foreign currency.

Dragon writes: "By canceling the monthly dividend repatriation limit, the NBU lifted one of the barriers that kept new foreign investors from entering Ukraine…The NBU seems determined to remove all existing restrictions and transition to free movement of capital."
Dragon Capital has upgraded its GNP growth forecast for this year to 3.2% y-o-y, nearly matching last year's growth rate of 3.3%. Previously, Dragon and the State Statistics Service forecast 2019 growth at 2.5%. Dragon cited favorable commodity prices. Over the last year, Europe's natural gas price has almost dropped in half. Iron, a major export, has nearly doubled in price. With food exports at record levels and foreign purchases of Ukrainian bonds pushing down debt service costs, Dragon raised by 7.4% its year-end exchange rate forecast — to 27.5 hryvnia to the dollar.
With inflation falling to 9% in June, Ukraine fell out of the group of 20 countries with the highest inflation, reports the National Bank of Ukraine. Ukraine now shares the 22nd place with Eritrea and São Tomé and Príncipe. In Europe, Ukraine is still the leader. Tomas Fiala, Dragon Capital CEO, said Wednesday: "We also expect inflation to fall below 8%."
Riding the near doubling of iron ore prices this year, Ukraine increased iron export earnings by 24.5%, to $1.7 billion. Over the same January-June period, exports by volume rose 9%, to almost 20 million tons. In May, iron ore exports jumped 29% over April levels. Top markets were: China – 25%; Poland – 14%; and the Czech Republic – 11%. Due to a mining disaster in Brazil in January, Chinese iron prices for September delivery recently topped $130 a ton, a six-year high.
Despite the iron boom, exports of all ferrous metals contracted by 11% during the first half of the year, to $4.8 billion. During the first half of this year, ferrous metals accounted for almost 20% of Ukraine's total exports, down from 23% in the first six half of 2018, reports the State Fiscal Service.
Egg exports are up 69% y-o-y for the first half of this year. Ukraine exported 75,400 tons of eggs in the shell, reports the Fiscal Service. A fast-growing business, egg exports grew last year by 25%.
Poultry exports are up 38% y-o-y for the first half, to 211,200 tons. In monetary terms, exports rose 27.5%, to $307 million. Top markets are: Saudi Arabia – $76 million dollars; the Netherlands – $53 million; and Slovakia – $33 million.
Erratic weather may cut this year's fruit and berry harvest by 25%, says Dmytro Kroshka, chairman of Ukraine's Agrarian Export. "Growers complain of the rainy spring, dry summer, and hail due to rapid temperature changes," he told reporters. The harvest of stone fruits, like cherries, is to fall by 15%, to 38,000 tons. Production of apples, a major export last year, may fall 30%. On the other hand, blueberry and walnut harvests may grow by 30% this year.
President Zelenskiy vowed Wednesday to turn Chornobyl into a "growth point" for Ukraine, implying that he will clear bureaucratic hurdles that hold up solar station investment and river-based tourism. "Today I've signed a decree that will be the beginning of the transformation of the exclusion zone into one of the growth points for new Ukraine," he said at the handover ceremony for the safe confinement structure for the number 4 nuclear reactor unit at Chornobyl. The €1.5 billion shelter, often called the largest movable land-based structure ever built, was constructed by NOVARKA, a French consortium that included Vinci Construction and Bouygues Travaux Publics.
After shipowners repeatedly complained of shakedowns for bribes by state Environmental Inspectors, Prime Minister Groysman suspended Wednesday all testing of ship ballast water and asked Wednesday for a National Police investigation. Groysman ended inspections in April, but shakedowns continued. With business chambers estimating the corruption takes a $200 million toll on the economy, the Cabinet of Ministers is to consider next week a system that protects the waters of Ukraine's Black Sea ports and protects shipowners from bribe demands. Maxim Nefyodov, the new Customs head, writes on Facebook that port delays can cost a shipping company "tens of thousands of dollars" a day, prompting some to reroute to Constanta, Romania, or Varna, Bulgaria.
Poland may suspend imports of Russian pipeline oil for the third time in three months due to contamination by organic chloride, a dangerously corrosive agent. After the earlier suspensions, Poland now tests incoming Russian oil every three hours, Igor Wasilewski, CEO of PERN Przyjazn SA, Poland's state pipeline operator, told reporters in Gdansk Tuesday. In May, Poland got through the crisis by importing 2.2 million tons of clean oil through Gdansk's Naftoport. Now, Poland should build a 250 km pipeline south from Gdansk to Plock, PERN's other refinery, which depends on Russia's Druzhba pipeline. Fully cleaning both refineries will take six to eight months, he estimated.
Russia's Duma unanimously voted to ban imports of Georgian wine and mineral water and to ban labor remittances to Georgia. This allowed President Putin to play the peacemaker Tuesday and reject the sanctions. All flights between both countries ended Monday, cutting Georgia off from its top source of tourists. With economic damages estimated at $300 million, Georgia's lari, slipped to a record low of 2.85 against the dollar on Wednesday, taking its year-to-date loss to 7.5%.
Facing the loss of as many as 1 million Russian tourists this year, Georgian tour operators and allies – including former President Poroshenko – are campaigning: #SpendSummerInGeorgia. Irakli Sakhamberidze, general director of Travel In European Union travel agency, tells Al Jazeera he wants the Georgian government to win direct flights from the US and cheap flights from Israel, and to fast-track the entrance of Irish budget airline Ryanair. He says: "If we eradicate these problems, we can substitute the 1.4 million Russian tourists very easily." In Kyiv, Aleksandr Alba, owner of the discount airline SkyUp, tells the UBN that next spring he plans to double flights from Kyiv Boryspil to Batumi, to twice a day, and to increase Kyiv-Tbilisi flights, to daily. He says: "Georgia is our main foreign destination."
Editor's Note: Ukrainian Catholic University holds its mid-summer benefit cruise on the Dnipro River liner Rosa Victoria, this Saturday afternoon. Acting US Ambassador William Taylor will speak, there will be a kids program and music by Taras Topolya, lead singer of the band Antytila, and by Yo-gurt band. Lots of fun! More information:  https://supporting.ucu.edu.ua/ best Jim Brooke jbrooke@ubn.news