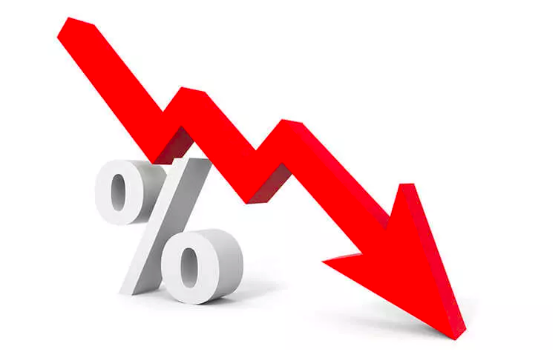 Thursday, January 30
Central Bank to Cut Prime Interest Rate Today...Kravtsov Out at UZ...Help Wanted: Investment Nannies....Board Trains and Planes with An E-Passport...Kyiv Has Third Worst Traffic in Europe – and Tonight Could be the Slowest Rush Hour of the Year.
The central bank will cut Ukraine's interest rate by two percentage points today, to 11.5%, according to a median forecast of 14 Ukrainian analysts polled by Reuters. The current 13.5% prime rate is 3.3 times the 4.1% annual inflation rate recorded in December. Of the economists, the breakdown of forecasts is: seven expect a cut to 11.5%; three – 11%; two – 12% and two – 12.5%. Last year the National Bank of Ukraine cut the rate five times, from 18% to 13.5%.
Cheaper credit will stimulate investment, essential for the government to reach its 5% GDP growth target for 2020. Artem Shcherbyna, from Capital Times brokerage, tells Reuters: "The dynamics of consumer prices are favorable for lowering the rate; moreover, in January, 12-month inflation may fall below 3.5%."
In a one-year switch, 60% of Ukrainians consider President Zelenskiy the major driver of reform in the country, according to a nationwide poll by the Ilko Kucheriv Democratic Initiatives Foundation. One year ago, in an answer to the same question by the same polling group, only 24% said that President Poroshenko was Ukraine's chief driver of reform. In the new poll, conducted in December, respondents listed 'oligarchs' – 51% — and 'bureaucrats' – 43% – as the top two reform blockers.
"Putin's new Ukraine man lifts hopes of peace progress in Kyiv," the Financial Times headlines about President Putin's replacement last weekend of Vladislav Surkov, the Kremlins's chief negotiator on Ukraine,
with Dmitry Kozak, a former deputy prime minister. "People close to the peace talks said the changes were intended to formalize Mr Kozak's emergence as Mr Putin's lead negotiator on Ukraine," reports the FT. The article cites 'a person familiar with the talks' as saying: "It's a more pragmatic approach. Kozak is a stronger administrator and good on the economy."
Russia's new 'economic cabinet' could signal easing of tensions with Ukraine, writes Timothy Ash. "Putin is moving to change the economic settings from "Fortress Russia" to "Going for Growth Russia," writes Ash, senior sovereign analyst for Blue Bay Asset Management in London. "Ukraine seems to be center stage in this 'out-reach' by Putin to the West…Putin seems to be of the view that Zelenskiy is someone who is less of a threat than former President Poroshenko, and whom he can do business with."
The EU and Ukraine agree to make nationalization of PrivatBank non-reversible, according to a statement after Prime Minister Honcharuk led the Ukraine side of an  'Association Council' meeting in Brussels. Touching on a point key to EU and IMF aid, the statement reads: "The sides agreed on the importance of irreversibility of reforms in the banking sector, in particular in relation to the nationalization of PrivatBank stressing the importance of bringing to justice those responsible for the large-scale fraud at PrivatBank, and the recovery of assets."
Yevhen Kravtsov has stepped down after running Ukrzaliznytsya for 2.5 years. No formal grounds of dismissal were given by the state railroad's supervisory board. Last fall, the Zelenskiy Administration made it clear that they want to put their own candidate at the helm of UZ. Not only Ukraine's largest employer, the railroad plays a key role in the nation's economy. Kravtsov said UZ will pay him 'not small' compensation for breaking his contract early
UkraineInvest is interviewing 'investment nanny' candidates. To fulfill President Zelenskiy's promise to supply multilingual fixers to big foreign investment projects, the state investment promotion office is recruiting from hotels, consultancies and law firms. Daniel Bilak, director of UkraineInvest, says he is looking for "people who understand what services are, what customers are, what consumers are and how to relate to them."
The World Trade Association has licensed World Trade Center Kyiv, reports Henry Shterenberg, president of the new organization. World Trade Center Kyiv is to open at the end of this year at the Ramada Encore hotel and office complex on the Stolychne Highway, 15 km south of central Kyiv. Around the world, there are 328 World Trade Centers in 91 countries.
Under a drive to digitize citizen interactions with the government over the next five years, Ukrainians can now show their electronic driver's license to check in for a domestic flight or to board a train. The Digital Affairs Ministry has launched the Diya portal which allows each citizen e-rights and an electronic data sheet with a digital image of documents issued to a person along with a unique QR code. To order e-rights or a digital passport, a driver needs to download to a smartphone the mobile application of Diya – formally the Unified State Web Portal of Electronic Services.
The United Nations hopes to raise $158 million to help 2 million residents of Donetsk and Luhansk oblasts, on both sides of the line of control. To be implemented by 56 agencies and NGOs this year, the program would dovetail with Zelenskiy administration goals to restore economic life to the region. As outlined by Osnat Loubrani, UN Humanitarian Coordinator for Ukraine, the money would go to helping 528,000 elderly people, 327,000 children, 220,000 displaced people, and 176,000 people with disabilities.
Kyiv has the third worst traffic in Europe, after Moscow and Istanbul, according to a new ranking by TomTom, the Dutch satellite navigation company. In a ranking of 416 cities around the world, Kyiv placed 12th, Odesa 18th, Kharkiv 29th; and Dnipro 47th. Kyiv's worst traffic of the year could well be this evening. During 2019, the slowest traffic was on Thursday evenings, between 18:00 and 19:30. Kyiv's worst traffic jams last year were on Jan. 23.
During one year, the average Kyiv driver spends 9.5 days sitting in traffic. Today's forecast of snow may prompt more people to drive. In addition, the arrival this evening of US Secretary of State Michael Pompeo is to cause road closures today and Friday. He leaves Saturday morning.
Kyiv's laissez faire attitude toward traffic control and parking does not charm one visitor, Jón Gnarr, former mayor of Reykjavik, Iceland. "I've been in Kyiv for less than a day, but it seems to me that there is an overabundance of personal cars" he tells NV. "You are too American in this respect. Sooner or later it threatens the city with collapse. I tried to take a little walk, but because of the large number of cars, it's not very comfortable."
From the Editor: I started my reporting career as 'Transportation Correspondent' for The New York Times. Think subways. What I see today in Kyiv is pathetic. Parking garages are empty. Drivers park all over sidewalks. Drivers routinely creep past stale green lights, blocking  intersections. In New York, the 'Block the Box' fine now is $150. Kyiv's Metro system seems to be run by The Three Stooges – four months to repair an escalator, four years to build a subway station, and virtually no outdoor signage identifying stations. Traffic control is not new. The first multi-level garage was built in the US in 1918. The parking ticket was invented in France in 1920. The world's first 'Park-o-Meter' was installed in Oklahoma City in 1935. Meanwhile, in Kyiv, zzzz. Best Regards, Jim Brooke jbrooke@ubn.news