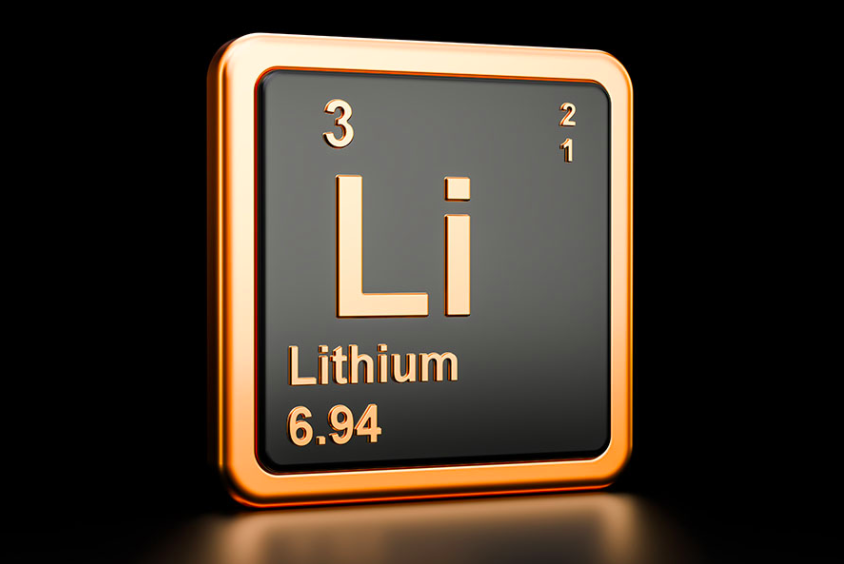 Ukraine's Geology and Subsoil Service aims to attract $10 billion in investments during this decade to develop a treasure chest of minerals, including lithium, titanium, uranium, nickel, cobalt and gold, Roman Opimakh, head of the agency known as Derzhgeonadr, told reporters Tuesday. At a conference, Minerals of the Future, Opimakh presented 30 investments sites that are to come up this year for online auctions, the first one on Feb. 15.
Also going up for auction this year are rare earths and rare metals – tantalum, niobium, beryllium, zirconium, and scandium. These are found in the Ukrainian Shield, a 250km belt that runs 1,000 km through central Ukraine, from Rivne in the northwest to Luhansk in the southeast. Details of lots and licenses are posted on UkraineInvest Guide, the English-Ukrainian website of UkraineInvest.
Foreign mining investors are watching the experience of Avellana Gold, Ukraine's only working gold mine, according to the Global Mining Review, a UK-based news site. Founded by Brian Savage, an American, Avellana had finished the construction of a new gravity plant in 2019, when corporate raiders attacked, aided by corrupt lower courts in Zakarpattia. Avellana prevailed in higher courts, partly with the help of Ukraine's international business associations and with the support of higher officials. Today, the company is developing its Muzhieva deposit, located 40 km south of Mukachevo and believed to hold 55 tons of gold and 1 million tons of zinc and lead.
Up to €12 billion in public and private funding to go into "European Battery Innovation," a project approved Tuesday by the European Commission. With 42 companies enrolled in the project, almost €3 billion is to come from 12 EU countries and €9 billion from the private sector. Focusing on lithium-ion batteries for electric cars and batteries for power storage, "the project will cover the entire battery ecosystem, from raw material extraction, design and production of battery cells and blocks to recycling and disposal in a closed-loop economy," reports Interfax-Ukraine.
Ukraine needs to disconnect from the energy system of Belarus and Russia and to join the European electricity market, through the European Network of Transmission System Operators, or ENTSO-E, two government ministers said recently.  "We urgently need to disconnect from the unified energy system with Belarus and Russia, and connect to the European system," acting Energy Minister Yuriy Vitrenko, said Friday on Savik Shuster's Freedom of Speech program. Vitrenko, who faces a confirmation vote in the Rada today, added: "This will be one of my main tasks. So that we are private, in Europe, a normal market where there is no monopoly arbitrariness, and where there is a normal transparent price."
Similarly, Foreign Minister Dmytro Kuleba told Ukraine 24 TV Monday: "Ukraine's goal is to join the European Union's electricity supply system in 2023. This means we must cut off from Belarus and from the Belarusian system, and from the Russian one, and fully integrate into the EU system. We are following this path." Currently only 4% of Ukraine's electricity production and consumption – parts of Zakarpattia, Ivano-Frankivsk and Lviv regions — is connected to ENTSO-E, through Burshtyn Energy Island.  The rest of the electricity network, the United Energy System of Ukraine, is connected to the systems of Belarus and Russia.
With only 40% of last year's bills not paid to solar and wind energy producers, the government should pay up – or risk further tarnishing the nation's investment image, the American Chamber of Commerce in Ukraine warned yesterday. Charging that the government is in violation of the repayment signed into law last August, the Chamber said more delays "will pose a direct threat to the investment climate in the country.
The time needed to get electricity hooked up in Ukraine would drop from 270 days to 97, under a draft bill before the Rada, Mikheil Saakashvili, Head of Ukraine's National Reform Council, writes in the Kyiv Post. By contrast, an electricity hookup in Russia takes 38 days. In the World Bank's Doing Business ranking, Ukraine ranks in 128th place, out of 189 countries, for speed in getting electricity.
Starting September 1, government agencies would be prohibited from requiring paper documents if the information is already on government computers, under a bill drafted by the Digital Transformation Ministry. "Paperless is our little digital dream," Minister Mykhailo Fedorov wrote on Telegram. "I recommend to not invest in the copier market."
A program to subsidize home mortgages was approved yesterday by the Cabinet of Ministers. The government will pay the first 7% of the interest payment on a home mortgage loan. Currently, five banks offer mortgages at 10%. Aimed at young Ukrainian families, the program is for 15-year loans of up to $70,000 to buy a house or apartment built after 2015. Buyers must make a minimum payment of 15% of the cost of the dwelling. President Zelenskiy's website says: "Mortgage lending will promote economic development and create additional incentives for young Ukrainians to stay and work in their homeland."
As interest rates dropped over the last two years, the size of mortgages increased by 43%, to $25,000, the National Bank of Ukraine reported recently on Facebook. However, 87% of the loans were for secondary homes, largely dachas. Last fall, the average effective mortgage rate on the secondary market was 14.9%. On the primary, it was 18.2%. The new home mortgage subsidy program is reserved for first time buyers.
Police carried out raids in Kharkiv yesterday as part of a multi-national effort to break up 'Emotet,' a malware network believed to have caused $2.5 billion in damages to banks and companies since 2014, reports Ukraine's Attorney General Office. Authorities released photos of bank cards, cash and a room festooned with tangled computer equipment, but did not say if arrests were made in Ukraine. Simultaneous raids in the US, Canada, Ukraine and five EU countries cracked down on Emotet, which cyber criminals used to gain access to a victim's computer and then to download trojans to steal banking passwords, reports Reuters. "Emotet is currently seen as the most dangerous malware globally," Germany's BKA federal police agency stated. "The smashing of the Emotet infrastructure is a significant blow against international organized Internet crime."
Editor's Note – Communism = Soviet power + Electrification. Lenin's famous dictum spawned construction of Ukraine's mighty Dnipro Hydroelectric Station, then the third largest power plant in the world. Six American engineers won the Order of Red Banner of Labor for their work in Zaporizhia. One century later, Ukraine plans to cut the electricity ties that bind it to Moscow. For this, Ukraine needs a good slogan, something catchier than: "EU Integration = ENTSO-E + Burshtyn." Ideas, anyone? — With Best Regards Jim Brooke