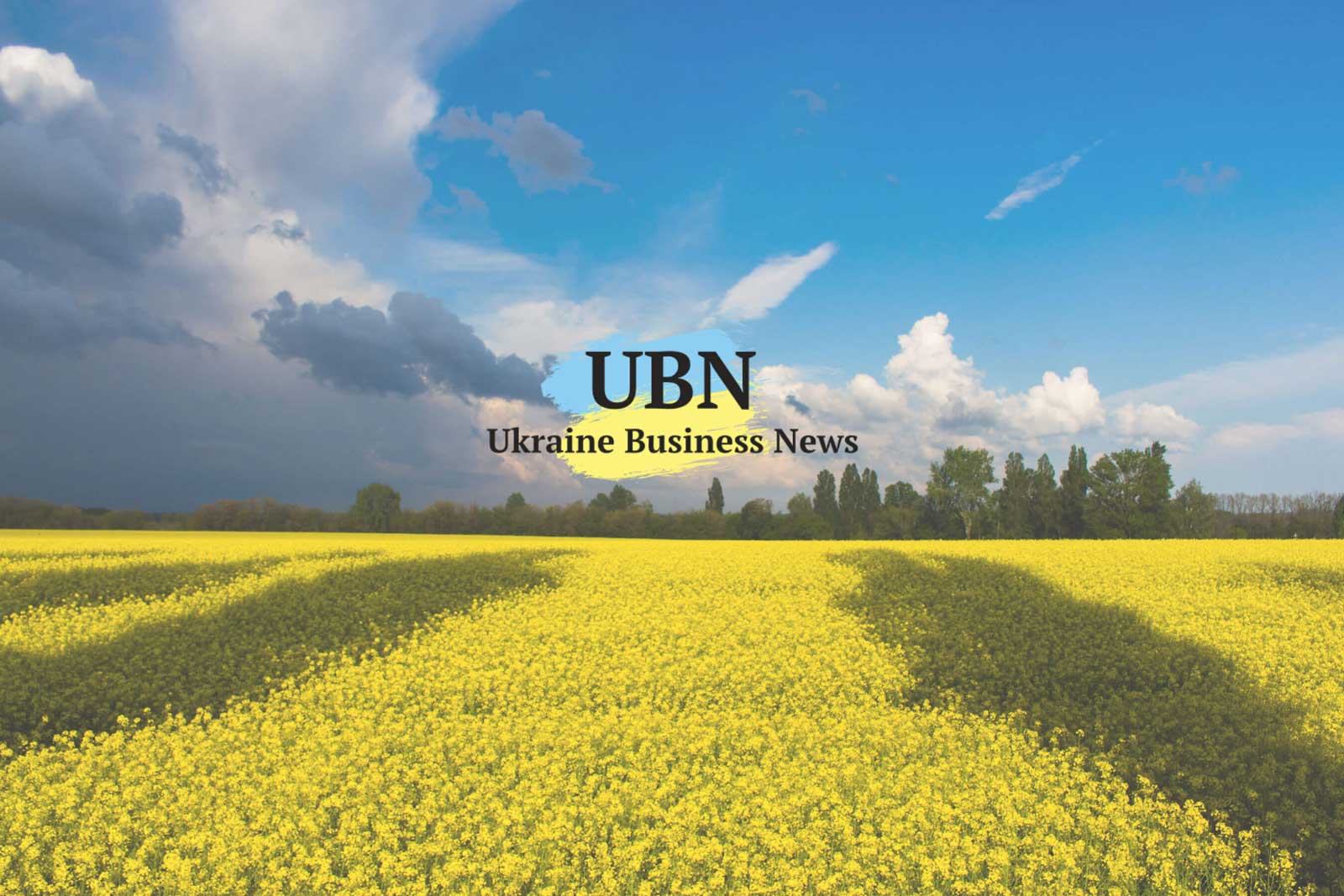 Thursday, January 24
Horizon Raises $200 million Ukraine Fund 'Largest in a Decade'…Norway's NBT Gets Financing for First Phase of a $450 million Wind Farm…Green Energy Auctions Debated at Davos…Russia's Trolls and Hackers Kill Russia's IT Outsourcing Business, to Ukraine's Benefit…Head Spurs China for Vinnytsia
Horizon Capital, the US-based private equity fund management company, has raised $200 million for its third Ukraine fund, exceeding the original goal of $150 million. "It is sending a message to the market that there are companies who want to invest long term capital in Ukraine," Lenna Koszarny, Horizon's CEO, said of the 10-year fund. "There is so much demand we are turning investors away."
In what Horizon calls 'the largest private equity fund raised for Ukraine in a decade," the fund has already invested $75 million in five export-oriented Ukrainian companies – IT, light manufacturing and processed food. Over the next three years, the fund will also make $5-20 million investments in domestically oriented companies – e-commerce, healthcare, pharma, consumer goods and financial services.
Norway's NBT, France's Total Eren, and the EBRD signed documents for €150 million in financing to build the first phase of one of the largest wind power plants in Europe. Planned for the north shore of Kherson's Lake Sivash, facing Crimea, the wind farm at €400 million build out is to have 67 turbines producing 250 mw of power. Present at the signing at the Ukraine House in Davos, EBRD President Suma Chakrabarti said: "Foreign investors are returning to Ukraine."
NBT could build an additional 750 MW of wind capacity in Ukraine, says Joar Viken, CEO of the Oslo company. At current construction prices, this would be a $1.3 billion investment. "The 250 MW Sivash wind power plant is just the beginning, because over the next two to three years we plan new substantial investments in a number of wind power projects in Ukraine," Viken says in a press release of Ukraine's National Investment Council. Later this year, NBT plans to start building a second wind power farm in Zaporizhia.
After dramatic jumps in the efficiency of wind turbines and solar panels, the next frontier is the technological challenge of storing power for use during peak demand hours, David Corchia, CEO of TOTAL Eren, told a Renewable Energy panel of the Ukraine Huse . Of concern to foreign investors, who are spending a total of $1 billions in wind and solar investments in Ukraine this year, the French CEO said: "The cost of storage is reducing dramatically…Solar and wind electricity storage is going to be enormously cheaper in 10 years."
Backed by Europe's largest deposits of lithium, Ukraine's Infrastructure Minister Volodymyr Omelyan has talked to Chinese companies about building battery plants in Ukraine. Corchia said he does not know of concrete plans, adding: "South Korea and China have decided to invest in this business, building factories that are very large, very competitive." As he spoke, Poland's Prime Minister, Mateusz Moravetsky, announced in Warsaw that Mercedes Benz will build a €200 million battery plant in western Poland. At the plant, workers will assemble battery cells into blocks. By 2022, Mercedes plans to electrify all its models, and, by 2030 to spend €20 billion on batteries.
Carl Sturen, a former food processing investor and now CEO of Windcraft Ukraine said Ukraine, a major food producer should burn crop detritus for energy. "If you could burn one ton of biomass per cultivated hectare, you could replace all imported gas — 10 billion cubic meters," the Swedish wind power executive said. He said Ukraine has been living off nuclear power plants, largely installed during the Soviet era. The real price of electricity will come in 15 years, when most nuclear plants reach the end of their useful lives.
This spring, the Rada is expected to approve a law that substitute energy auction for Ukraine's 'green tariff' – often considered the highest in Europe. At the Ukraine House, approval came from Janez Kopač, Vienna-based director of European Energy Community Secretariat. He said: "There would be no investment if you continue with this feed in tariff – it is so high no one trusts it."
Corchia warned about "auctions with 'liars'. Saying there are rarely big penalties against auction winners who do not build, he said some companies bid low, intending to resell. Michael Yurkovich, CEO of TIU Canada and sponsor of the panel, noted that his company is building a second solar plant in southern Ukraine, this one for 13.5 mw in Mikolayiv. He said: "My market call is that after the election, after the change in the regulation from green tariffs to auctions, you will see a country that will be one of the greatest investment stories around."
Ukraine is well positioned to benefit from the fast growing demand for cyber security against attacks that wipe our corporate data, said Eugene Roman, former cyber security advisor to Canadian Tire Corporation. "The unique advantage of Ukraine is creative engineers," Roman told a Data Security panel. "Ukraine is a major force for change in that some of the best cyber defense and strategies came out of Kharkiv, Dnipro, Kyiv." Three years ago, he helped a Canada-based cyber security company move to Ukraine because they could not find the expertise at home. He said: "They are very pleased with the results."
Ukraine's outsourcing business is benefiting from a spreading loss of trust in Russian companies, Roman told the panel, which was sponsored by the IT Ukraine Association. Referring to a price paid for the revelations about Russian military intelligence hacking and troll factories in St. Petersburg, he said: "This is crippling outsourcing work to Russia…If you are a Western tech company, why move your work to St. Petersburg?" With Ukraine and Belarus benefiting, he said: "Russia is not winning international business."
Head, the American-Dutch sports company, makes tennis rackets in China. Yet when they decided to open a new ski boots, skis and ski bindings factory, they chose Vinnytsia, the central Ukrainian region. "China's labor rates have gone up," Johan Eliasch, Head CEO, told the 21st Century Economy panel. "You could have a nice property, and then you get a knock on the door, and they say you have to go in two years. Expand in China, forget it!" Instead, Eliasch is building a €80 million factory preparing to move units from Czech, Hungary and Austria into a new industrial park in Vinnytsia.
IMF Managing Director met with President Poroshenko in Davos on Wednesday evening to discuss the Stand-By Arrangement approved last month by the IMF Executive Board and Ukraine's reform progress. In one unscripted move, the IMF pulled the post-meeting statement from its website. Lagarde's comment evidently was seen as too partisan, coming three months before the Presidential vote: "I reiterated that the IMF stands ready to continue to support Ukraine, along with other international partners, in its reform efforts under President Poroshenko's leadership."
EBRD President Chakrabarti urged Ukraine to keep adopting free market reforms, despite the distractions of two elections this year. "We have reasonable confidence that the government will work stably and reforms will continue," he said Wednesday at a meeting of Ukraine's National Investment Council in Davos. Pouring cold water on populist demands, he said: "Many reforms have begun, and it will be difficult to remake them — even if someone wants it."
For comments and story tips, Brooke is reachable at: jbrooke@ubn.news