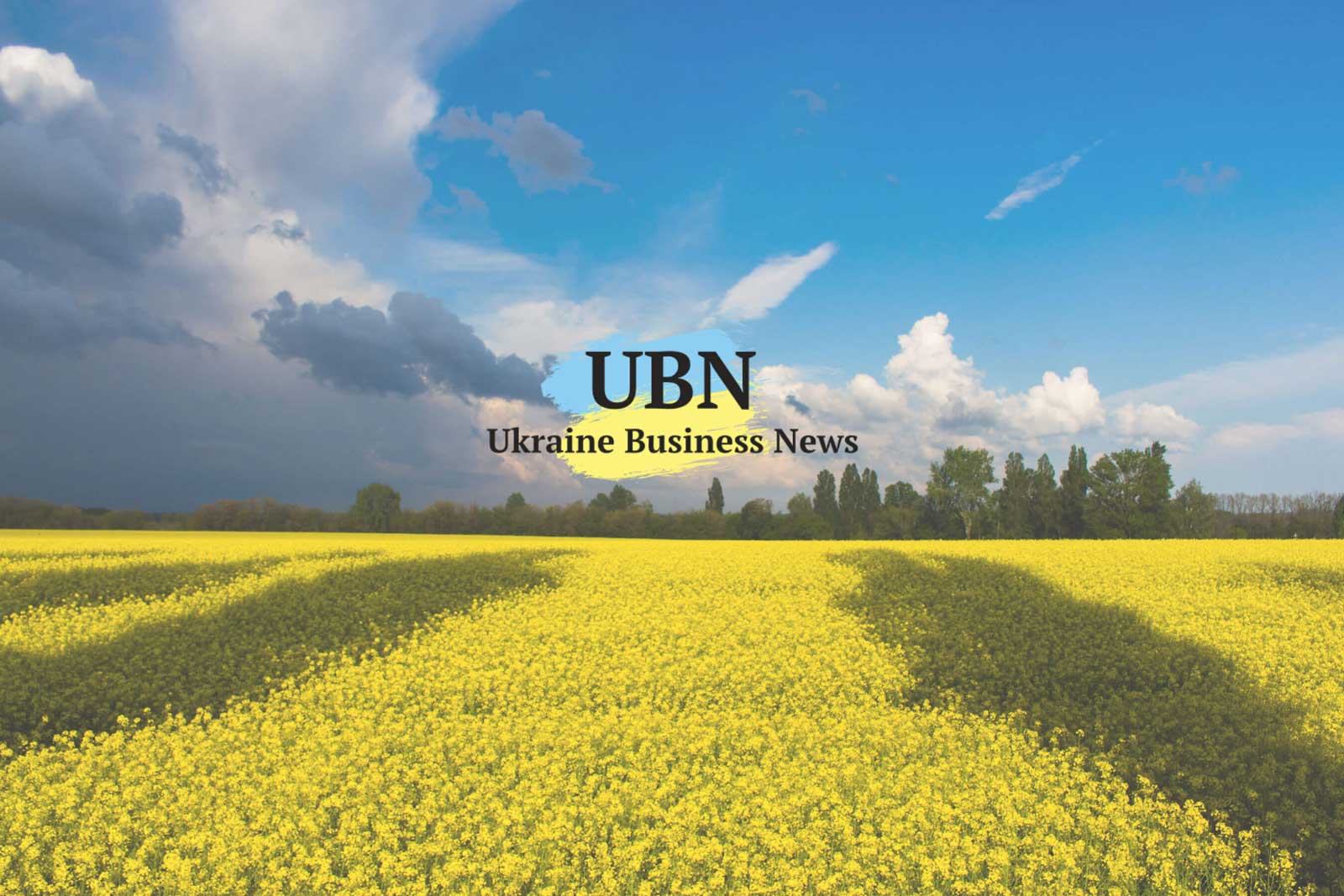 Ukraine's foreign trade grew by 12% last year, hitting $104 billion, reports the State Fiscal Service. Exports were up 9% to $47.3 billion. Imports were up 15% to $56.8 billion. Among exports, the leaders were: food – 39%; metals – 25%; and equipment –11.6%. Wage remittances from overseas labor – about $11 billion – was not counted as an export.
The top three import categories were: machinery – 31%; energy – 24%; chemicals – 19%. Reflecting Ukraine's trade diversification, the portion of trade with CIS countries fell by one third — to 15% in 2018, from 23% in 2017.
Ukraine's exports to Canada were up 48.5% yoy through September, Andriy Shevchenko, Ukraine's ambassador to Canada, tells Ukrinform. Canada lifted 98% of customs duties on Ukrainian goods on Aug. 1, 2017, the start of the Canada-Ukraine Free Trade Agreement. One surprising growth export was apple juice. The ambassador said: "I deliberately cite this example to encourage Ukrainian look for new areas of growth."  Although the two populations are roughly the same – about 37 million – Canada's economy is five times larger, when measured in purchasing parity terms.
Ukraine's inflation fell to 9.8% in 2018, an almost one third drop from the 13.7% recorded in 2017, reports the State Statistics Service. Prices increased the most for: road passenger transport +30%; vegetables +28%; maintenance of houses +24%; natural gas +23%; and bread +21%. The biggest declines were for: fruits -17%; eggs – 9.5%; and sugar -9%.
A Reuters forecast of analysts pegs economic growth this year at 2.9%, down from 3.2% expected for 2018. Growth was 2.5% in 2017. The median forecast for inflation this year is 8.5%, down from 9.8% in 2018, and 13.7% in 2017.
Reserves are up 11% yoy to $20.8 billion – the highest level since Oct. 2013, reports the National Bank of Ukraine. High agricultural export prices and large amounts of multilateral aid boosted the level to a five year high.
Dragon Capital writes: "We expect NBU reserves to remain mostly flat in 2019, reaching $21 billion by year-end, as inflows of external financing from official creditors and new domestic and external market financing will be offset by sizable external debt repayments — $8.6 billion scheduled for 2019."
Concorde Capital's Evgeniya Akhtyrko writes: "Ukraine will need to raise around $10 billion in new foreign currency debt in order to keep its reserves at a decent level when payments are due in 2019, according to our estimate. This goal is not likely to be achieved without securing another tranche of the IMF stand-by loan."
Qatar, the world's largest natural gas exporter, is laying the groundwork for a strong food for gas trade relationship with Ukraine, a major food exporter, according to a the newly formed Qatar-Ukraine Business Forum. With the largest gas storage reservoirs in Eastern Europe, about 20 billion cubic meters, Ukraine is studying importing Qatari LNG gas through Adria LNG, a floating terminal planned for offshore Croatia. On the Qatari end, $275 million is being invested in Hamad Port on the Persian Gulf to build food warehouses sufficient to store enough food for Qatar's 2.7 million people for two years. Eighteen months ago, Saudi Arabia started a regional boycott of Qatar.
Longterm, Ukraine wants direct deliveries of Qatar LNG to a Black Sea port, about a 3-week voyage. Turkey does not allow LNG shipments through the Bosphorus, citing safety concerns. But Turkey is digging Kanal İstanbul, a 45-km waterway that is to be one third deeper and twice as wide as the Suez Canal, the main route for Qatari gas to the Mediterranean. In 2023, this new canal is to open the Black Sea to Persian Gulf gas. Last March, President Poroshenko visited Doha with six ministers. Two months ago, Stepan Kobiv, minister of economic development and trade, followed up with a visit to Doha, taking advantage of the new daily Qatar Airways flight from Boryspil.
After a six-month break, Russia-Ukraine-EU talks on gas transit resume Jan. 21 in Brussels, tweets Maroš Šefčovič, European Commissioner for the Energy Union. Gazprom's gas transit contract with Ukraine expires this Dec. 31.
Ukraine's top 100 state-owned companies saw their net profits drop by 42% during the first half of 2018, compared to the same period one year earlier, UNIAN reports. The entire drop can be blamed on Ukrtransgaz, the gas line operator, which saw its profits drop to 9% of the H1 2017 level. The top 100 state companies have assets totaling $50 billion, accounting for 93% of the value of Ukraine's 3,364 state companies. Of this group, 1,594 – or 47% — actually function.
Ukroboronprom is moving to ProZorro for all sales and leases, reports the press office of the state defense conglomerate. In a first step last month, the Iskra radar research and production company auctioned 40 tons of scrap metal through ProZorro.Sale, earning 16% more than the expected price. For procurement, Ukroboronprom started last fall to use SmartTender, an electronic trading platform.
Ukrenergo also is moving to ProZorro. The national power company earned $6 million last year by selling excess inventory. "Everything that was written off and accumulated in electric power systems for years — from car tires and used transformer oil to large-sized scrap metal, equipment and old cars — was put up for sale," the company reports. On the purchasing side, Ukrenergo says it saved 5% — or $7 million — on 2,400 ProZorro tenders for a total of $143 million purchases last year.
Ukraine's steel crude production stabilized at 21 million tons in 2018, down 1.4% from 21.3 million tons in 2017. Finished steel production was flat last year, reaching 18.4 million, reports Interfax-Ukraine.
To modernize Ukraine's largest titanium ore miner, $11 million worth of American-made Bell dump trucks and British-made JCB loaders have been acquired by United Mining-Chemical Company. The company owns and operates Vilnohirsk state mining and metallurgical plant in Dnipopetrovsk, and Irshansk state mining and processing plant in Zhytomyr. Ukraine has Europe's largest titanium deposits.
Milk production profitability, as measured by the Ukrainian Dairy Index, decreased by 14% last year, Andriy Yarmak, FAO economist, writes on Facebook. The main culprit was concentrated feed which jumped in price by 22%. In addition, world prices for dairy products are down – protein by 4%, cheese by 6%, and milk fat by 8%. Despite government incentives, Ukraine's national dairy herd is gradually shrinking.
For comments and story tips, Brooke is reachable at: jbrooke@ubn.news