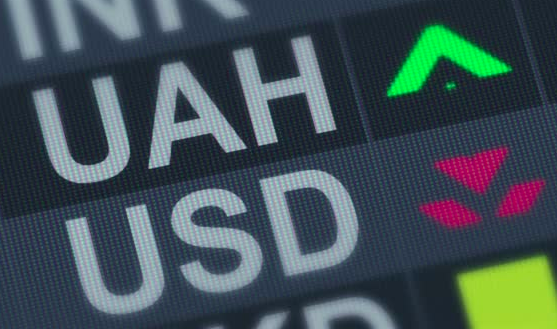 ?Starting today, foreign currency exchange rules are liberalized in a package of laws drawn up under a guiding philosophy: "Everything that is not directly prohibited is allowed."
?Replacing laws dating back to 1993:
Currency controls are abolished on transactions up to UAH150,000, currently $5,360.
Individuals – Ukrainians and foreigners – will be allowed buy foreign currency online up to UAH 150,000 per day.
To transfer foreign currency abroad, licenses are abolished and replaced by electronic limits: €50,000 per year for individuals; €2 million per year for companies.
For foreign individuals, the limits for sending money abroad without having a bank account in Ukraine are increased 10-fold, to UAH150,000, or $5,360.
Ukrainian companies are allowed free use of accounts in foreign banks, except for transferring funds to their accounts
The doubling of the deadline to settle export-import operations – to one year.
 ?Most major banks will offer account holders the option to buy foreign currencies online, Oleh Churiy, deputy governor of the National Bank of Ukraine, predicted to reporters Wednesday. "Some already starting Feb. 7. Some maybe later." Asked if the new laws mean the end of Ukraine's ubiquitous exchange shops, he said no. "After all, they work not only with the population but also with the "gray" and "black" markets."
 ?Starting Friday March 1, the central bank cuts the mandatory amount of foreign currency that businesses must sell for hryvnia to 30% of export earnings, from 50% today, Churiy said. Without specifying dates, he said the Bank will eventually abolish this limit and the limit of on repatriation of dividends. As a first step on dividend repatriation, he said the bank plans to raise the monthly limit to €10 million, from €7 million today.
 ?By sending $1 billion a month home, Ukrainians working abroad maintain the hryvnia exchange rate little changed and offset Ukraine's growing trade deficit. This flow – far larger than IMF aid and foreign direct investment combined – gives the government breathing room to adopt market reforms that will stimulate real investment, experts tell UNIAN in a lengthy analysis. In a race against time, the government must create conditions for creating jobs with decent pay — or risk losing 'temporary' migrants to permanent residence in the EU, the report warns.
?Presidential candidate Yulia Tymoshenko is making Ukraine's labor migration a campaign issue. "Depopulation is even bigger challenge than the war, she told the European Business Association on Monday. "Each year about 1 million go to work abroad."
?Last year, 7-9 million Ukrainians worked outside the country, half of them living abroad permanently, according to the Social Policy Ministry. Separately, about one third of 40,000 Ukrainians surveyed in December by Rating polling group would like to get a job outside the country. Of these one half would like to earn enough money to come home and start a small business here, Alexey Antipovich, director of Rating, told a migration roundtable in Kyiv last week.
?To retain skilled workers tempted to move to the EU, the Metinvest group raised salaries by 40-45% to the monthly hryvnia equivalent of $1,000-1,200, Alexander Pimkin, the steelmaker's personnel director, tells the Ministry of Industry. He lists the social benefits packages tailored to workers, the company's investments in parks and festivals, and concludes: "All this is intended to keep employees in their cities, fill their lives with interesting meaning and receive decent remuneration for their work."
?With train passenger traffic to the EU growing and traffic to Russia falling, Ukrzaliznytsia is cutting frequencies on its Odesa-Moscow and Kharkiv-Moscow trains. Starting this week, the trains are reduced from daily to ever other day. Last year, the state railroad dropped direct trains to Moscow from Chernihiv, Chernivtsi, Ivano-Frankivsk, and Kremenchuk. Last year, passenger traffic to Russia fell by 20%, to 773,000 passengers. In the last six months, the state railroad carried 10% more passengers to the EU than to Russia. The Lviv-Przemysl, Poland fast trains ran almost 100% full last year.
?Olha Trofimtseva has been promoted to Acting Minister of Agrarian Policy and Food, replacing Maxim Martyniuk who was appointed Acting Minister two months ago. Trofimtseva earned a doctorate in agricultural science from Humboldt University of Berlin and worked for a decade for German farm companies and institutions. Fluent in German and English, Trofimtseva became well known to foreign investors after becoming Deputy Agriculture Minister for European Integration in September 2016.
?Farming companies powered last year's big jump in grain and bean production, the Statistics Service reports. Production by agro businesses increased by nearly 17%. Family farm production was flat. Overall, production rose by 12.7% to a record 70 million tons. Year over year, the big gainers were: corn – up 44% to 36 million tons; barley – up 11% to 7 million tons; rye — up 23% to 400,000 tons; and rice – up 8% to 69,000 tons. The big loser was wheat – down 6% to 25 million tons.
?Ukraine increased sunflower production last year by almost 16%, strengthening its lead over Russia as the world's largest producer of sunflower oil. Production increased to 14.2 million tons, according to the Statistics Service. Other oil seeds also increased: soy – up 14% to 4.5 million tons; and canola up 25% to almost 3 million tons.
?Ukrainian commercial dairy farm success stories are highlighted in a Dutch government news site article, designed to drum up attendance at Dutch dairy presentations Feb. 19-20 at the Agro Vesna show at Kyiv's International Exhibition Center. In Ternopil's Skoryky village the dairy farm Ukraine has achieved record annual production of 10,765 liters of milk per cow. Since 2016, the company imported 900 cows from Europe. Last year, built barns for an additional 1,200 head of cattle. In Volyn's Zadyby village, Perlyna Turii farm is building a dairy complex this year for 1,800 head of cattle, including 600 imported cows. Nationwide, milk production in Ukraine has been shrinking as farm families give up their cows.
?Ukraine's 42 sugar mills produced 15% less sugar during the fall 2018 sugar making season than during the 2017 season, reports Ukrtsukor, the industry association. Due to low world sugar prices, 10% less land was planted in sugar beets than in 2017. Last year, Ukraine produced 1.8 million tons of sugar and exported 584,000 tons, a 2.4% fall from 2017. Top buyers were: Uzbekistan, Azerbaijan and Libya. Top producing regions were: Vinnytsia – 424,000 tons; Ternopil – 227,000 tons; and Poltava – 222,500 tons. In January, Ukraine exhausted its export quota to the EU – 20,000 tons.
?The EU may expand its Ukraine import quotas for beef, pork and poultry, Ukraine's Agrarian Confederation reports, drawing on comments to the Rada Agricultural Committee by Christian Ben Hell, head of Agriculture section of the EU Delegation to Ukraine. Noting that Ukraine's food exports to Ukraine have increased by one third since 2017, he reportedly said: "We are doing everything possible to enable Ukrainian products to enter the EU markets. In particular, we plan to expand the quotas for the supply of beef, pork, poultry products."
For comments and story tips, Brooke is reachable at: jbrooke@ubn.news