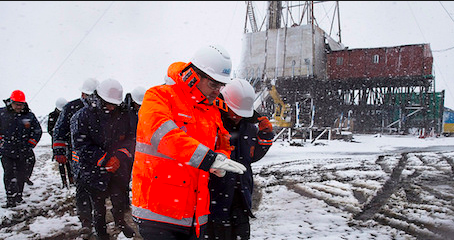 Thursday, December 6
No EU Sanctions in Sight for Russia's Kerch Attack…Dragon: Martial Law Has Little Impact on Business…Draft Bill: Solar and Wind Tariffs to Go Down, Auctions to Start in 2020…China-Ukraine-Poland Container Trains to Start Next Year…5 Star Hotel Rates Rise 15% in Kyiv
Germany's Ambassador to Ukraine does not see the EU applying new economic sanctions on Russia for the Kerch Strait naval attack. "There is no consensus to go ahead with sanctions," Ernst Reichel, the Ambassador, said Wednesday at a sanctions conference organized by Kyiv's New Europe Center. "The EU debate is less about new sanctions, but about defending existing sanctions," he said. Asked about EU support for boycotting products from Russia's Novorossiysk port until freedom of navigation returns to the Azov, he warned: "Excessive demands that have no chance of being fulfilled — they can have a harmful effect on the party making the demands."
Ukraine's two ports on the Sea of Azov have moved to four-day work weeks and have cut staff, Infrastructure Minister Volodymyr Omelyan posts on Facebook. Before the Russian inspection policy started six months ago, one of the ports, Mariupol, had 3,000 employees. As of Wednesday morning, he wrote, 29 vessels were awaiting passage through the Kerch-Yenikalsky Canal, and 11 more ships were anchored at or near the two ports.
With the EU Council to vote next week on renewing Ukraine-related economic sanctions against Russia, Kyiv's New Europe Center has produced a study indicating that the economic price paid by the EU amounts to 'three cups of coffee' for each EU citizen. While EU farm exports to Russia, dropped by EUR 5.4 billion from 2013 to 2017, EU farm exports to other markets increased three times as much, by EUR 18 billion. During that five year period, EU trade with Russia dropped by an average of 2.3%. Oddly, the countries most skeptical about sanctions, suffered less than the average: Germany – 1.3%; Italy – 1%; Greece – 0.7%; and France – 0.6%.
Ten days into martial law, Dragon Capital sees minor impact on business: "The martial law, while coming as a negative surprise, will have limited adverse impact on the economy, in our view. The F/X market's reaction was muted; the 2019 election schedule was unaffected; and overall, day-to-day business and private life is set to continue as usual barring a major military flare-up. Russia's potential blockade of shipments via the Azov Sea would cause only limited and temporary export losses for Ukraine."
Clearing a hurdle for billions of dollars in IMF and World Bank aid, Rada Speaker Andriy Parubiy signed the 2019 state budget on Wednesday. He tweeted: "This guarantees us the macro financial support of our international partners." Timothy Ash writes from London: "Let's hope this is IMF compliant, so the Board can meet on/after Dec. 10, and sign off on the first tranche ($1 billion?) of the new Stand By Agreement. Good news for Ukraine."
Addressing solar and wind energy, a hot spot for foreign investment, the Rada is to  review today a draft bill that would start in 2020 an auction system for 'green energy.' Under the bill, approved Tuesday by the Rada energy committee, the tariff for solar power would drop by 25% in 2020, followed by annual decreases of 2.5% through 2023. For wind, the 'green tariff' would be cut by 10%, followed by annual decreases of 1.5% through 2023. ProZorro plans to hold pilot auctions next year.
With question marks hanging over green tariffs after Dec. 31, 2019, "the whole industry is under threat of stopping," Alexei Orzhel, chairman of the Ukrainian Association of Renewable Energy, tells UNIAN. Marina Petrov, the EBRD's deputy director for energy, supports the bill, saying: "This is a modern way of financing green energy. This is what we see in almost all countries." As a result of a boom of foreign investment in wind and solar, Ukraine has installed green energy capacity of almost 2,000 MW – 57% solar and 27% wind — reports the State Energy Efficiency agency.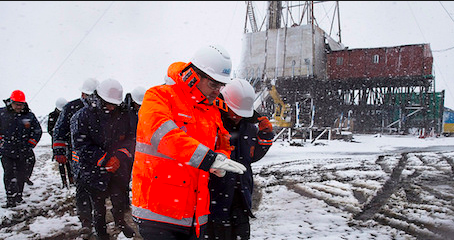 State gas producer UkrGazVydobuvannya opened in November its fourth field in Kharkiv region this year. Using Schlumberger's Petrel software to model the field, UGV estimates recoverable gas to be 3.7 million cubic meters. The three other Kharkiv fields add up to an additional 4.5 million cubic meters of recoverable gas. UGV  supports the government's move to electronic tenders of exploration permits, saying it needs 20 permits a year to meet its exploration and production goals.
A regular China-Poland container train will travel through Ukraine next year, Infrastructure Minister Volodymyr Omelyan and Polish Infrastructure Minister Andrzej Adamczyk told reporters in Kyiv Wednesday. Omelyan, who was in Beijing and Shanghai last month, said: "We plan that the number of such trains will be about 1,000 per year."
With train passenger traffic to Poland running at double last year's numbers, Ukrzaliznytsia plans to open two new rail routes next year to Eastern Poland: Lviv-Lublin, about 250 km, and Nizhankovychi, Lviv region, to Przemysl, Poland, about 15 km. So far this year, Ukrzalinytsia has carried 300,000 passengers on its Kyiv-Przemysl route – double last year's level. Kyiv-Warsaw has carried 27,500 passengers this year, also double last year. Improving service to Western Poland, the state railway launches on Saturday a dedicated Wroclaw car for its daily Kyiv-Wroclaw train, a 1,200 km distance.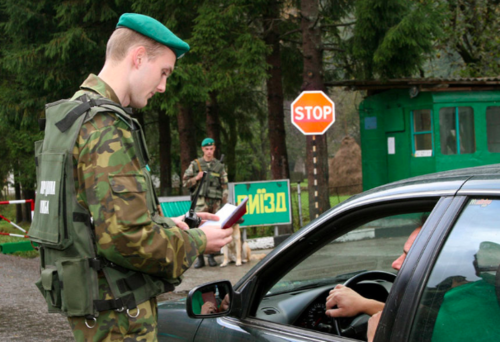 Since Friday, Ukrainian border guards have barred admittance to over 600 Russians, mostly men, Petro Tsyhykal, head of the border guard service, tells UATV. On Nov. 30, as part of the one-month martial law regime, President Poroshenko said Russian male visitors, aged 16 to 60, would be subjected to special scrutiny. Tsyhykal said several women also have been refused entry, explaining: "If there is information regarding a woman, or she cannot explain the purpose of her visit, we deny admittance."
With the 'ban on Russian men' well publicized inside Russia, the flow of Russians into Ukraine since Friday has dropped by two thirds, Tsyhykal said. In reprisal, Russia has been barring Ukrainians, "even groups of 40 to 50 people, mostly men," Tsyhykal said.
 In a sign that business travel to Kyiv is strengthening, the average daily room rate in five-star hotels increased by 15% this year, compared to 2017, hitting EUR 150 per day, Colliers International reports. The occupancy rate for Kyiv's top end hotels remains unchanged, at 45-50%, Natalia Chystiakova, director of consulting for Colliers, told reporters. Four-star hotels charge an average of EUR 80 per night and have 50-58% occupancies. Three-star hotels charge an average of EUR 45 and have 55-65% occupancies. Occupancy rates for these two categories of hotels inched up 5% this year.