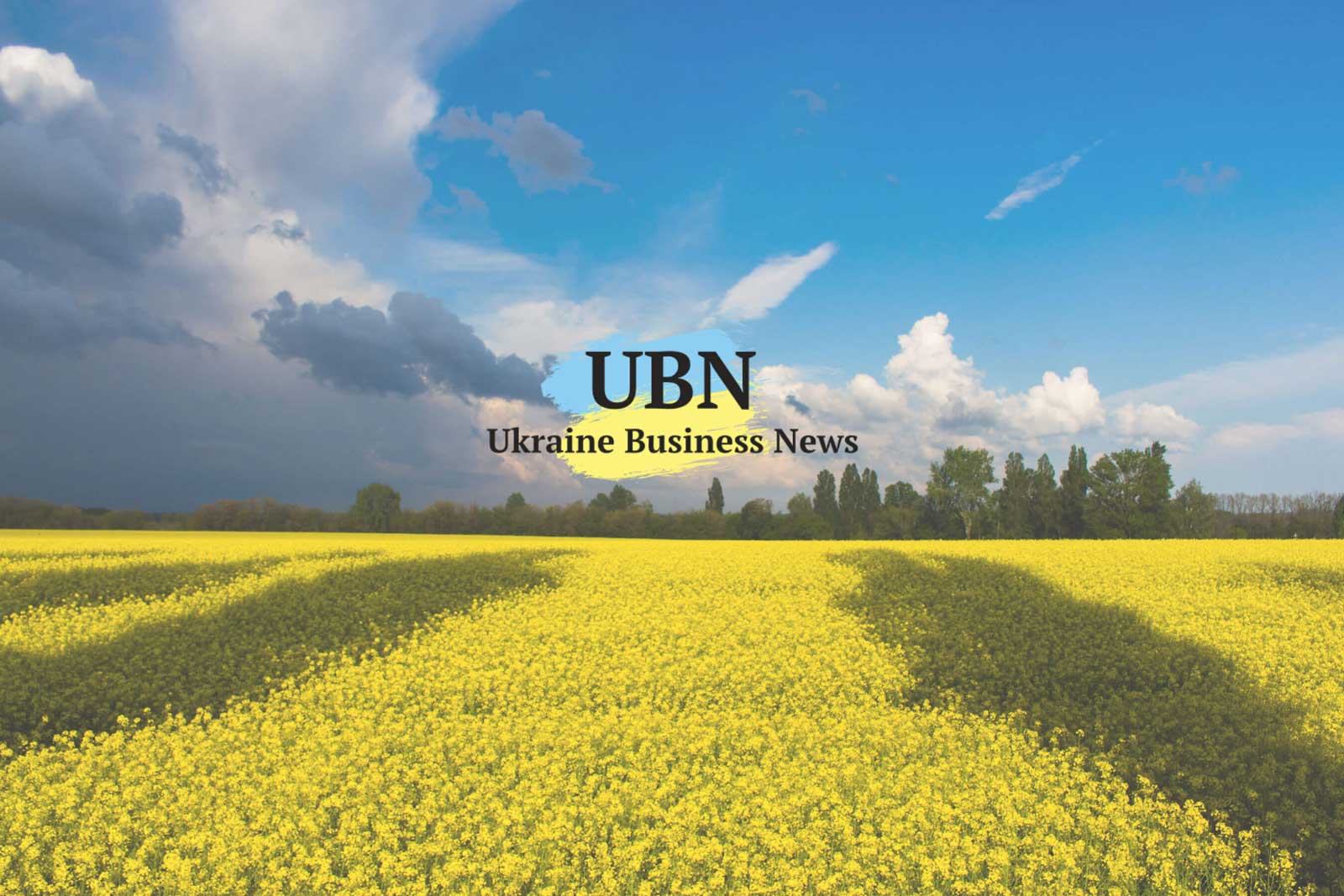 President Poroshenko lifted martial law Thursday from the 10 border regions where it was imposed one month ago. Poroshenko said presidential elections will take place as scheduled. "We will protect democracy," he told the National Security and Defense Council Thursday. "We precisely guarantee that the presidential election will take place on March 31, 2019."
Martial law had no direct impact on Kyiv, the nation's business capital, but it dented the nation's image overseas. Several investment roadshows to foreign financial capitals were cancelled. Some foreign executives, following company security guidelines, postponed trips to Kyiv.
Moody's, the international rating agency, has upgraded Ukraine's sovereign rating one notch — from Caa2 to Caa1. The rating outlook changed from "positive" to "stable."  In a 2,500-word explanatory note posted, the agency gave Ukraine a mixed report card: "Our credit view of Ukraine highlights a stabilized low-growth economy, gradual reform progress, large FX debt burden and dependence on official funding to cope with external vulnerabilities." Corruption was cited as "the most credit-negative institutional weakness."
Concorde Capital's Alexander Paraschiy writes Thursday: "It was not the best time for a rating upgrade in our view…we agree with Moody's that the institutional independence of Ukraine's central bank is key for its future financial stability. So far, it looks like a possible victory of Yulia Tymoshenko, or any other populist candidate, in the spring presidential elections will be a key risk for Ukraine's sovereign rating.
Dragon writes: "The positive rating action from Moody's added to a raft of positive sovereign-related news over the past few weeks…of the big three global credit rating agencies, Moody's has been the most conservative on Ukraine for the past several years, pioneering rating downgrades in 2013-2015 and being slower with post-debt restructuring upgrades. The new rating from Moody's remains one notch below those from S&P and Fitch (both at B-) and two notches below its pre-crisis high in 2010-2012."
China starts importing Ukrainian poultry meat this week, the latest of 14 new countries outside the EU to do so, Ukraine's Food and Consumer Service tells Interfax-Ukraine. Through 2020, 24 additional countries are expected to approve the imports of Ukrainian poultry, Volodymyr Lapa, head of the Service, recently told Ukraine Poultry Farmers Association.
Ukraine's top meat export, poultry exports were up 29% in dollar terms through September yoy, to $381 million. The third largest supplier of chicken meat to the EU, Ukraine exported 67,000 tons of poultry meat last year to Europe. In recent weeks, the countries approving imports of poultry meat from Ukraine include: Albania, Ghana, Hong Kong, Morocco, Tajikistan, and Tunisia.
The Nord Stream 2 pipeline has reached Sweden's economic zone, Sveriges Radio reports. With pipe laid for one third of the 1,200 km Russia-to-Germany gas line, pipes now are stocked in Karlshamn, a Swedish port 250 km across the Baltic from the pipeline terminus, Greifswald, eastern Germany. Since Denmark has not approved Nord Stream 2, Gazprom may bypass waters near Denmark's Bornholm Island. The US Congress and the European Parliament recently passed resolutions demanding a stop to the project, saying the pipeline will strip Ukraine of crucial geostrategic leverage with Russia. Barring a stop work order, the pipeline is to be completed one year from now.
Ukraine's "brains, hands and grains," will be on display next month at the Ukraine House at the Davos "billionaires club," the World Economic Forum. "Ukraine: Creativity, Innovation, Opportunity" will be the theme of the second Ukraine House, organized this time by Horizon Capital and Victor Pinchuk Foundation. From Jan. 21-25, the House will be at Promenade 62, about a 15 minute walk from the Congress Center, gathering point for 5,000 investors, CEOs, political leaders and media influencers. Alexa Chopivsky, Executive Director of Ukraine House Davos, says: "We are delighted to amplify Ukraine's voice on the global stage and substantial progress made, resulting in a paradigm shift in investors' perception of Ukraine and its talented people."
In a reversal, Russia's Rosccongress Foundation now is preparing a Russia House for Davos. Last month, Russian President Dmitry Medvedev announced that Russian state companies might boycott the World Economic Forum after organizers said that Russian businessmen under US Treasury sanctions would not be welcome. On Thursday, Roscongress announced the schedule of Russia House Davos. The schedule does not list the three Davos regulars now under sanctions: Renova Group owner Viktor Vekselberg, former Rusal Director Oleg Deripaska, and VTB Bank President Andrey Kostin.  Last year, Russia House was across the Promenade from Ukraine House. This year it is to be in a different location.
Russia added seven Ukrainian businesses and 245 people to a blacklist first announced two months ago. The sanctioned companies are: Ukreximbank, IG TAS, Centrenergo, Ukroboronprom's Ukrspetsexport, TAS Insurance Group, First Logistics Company and TEP Vertical, a transport forwarding company. In a reflection of Ukraine's growing economic autonomy after five years of war with Russia, five of the companies — First Logistics, TAS, TEP and Ukreximbank, and Ukrspetsexport – said Russian sanctions will not affect their business. Concorde Capital's Zenon Zawada writes: "As with the first sanctions published on Nov. 1, we view this latest round as being mostly politically motivated."
A Nova Posta unit has signed an agreement to deliver goods for IKEA after the Swedish furniture retailer opens in Kyiv, probably late next year. IKEA plans to open a 5,000 square 'city store' in Ocean Mall, now under construction. About 20% the size of IKEA's traditional suburban stores, the Kyiv IKEA will be a series of furniture showrooms. Without an adjacent warehouse, the store will encourage online shopping, instead of cash and carry. In this format, NP Logistic, the Nova Poshta unit, will play a core role: delivering goods from a Kyiv region warehouse.
For the first time since spring 2013, scheduled air service returned to Mykolayiv Thursday with a Dream Wind flight from Kyiv Sikorsky (Zhuliany). The flight is to be twice a week through the winter. In 2019, this new Ukrainian airlines plans to add scheduled flights on its Boeing 737s from Kyiv to Kharkiv, Odesa, and Zaporizhia. Until Dream Wind, only Yanair used the airport's 2.5 km runway for charter flights, to Antalya, Turkey. Mykolayiv, Kherson and Odesa airports are competing to become Ryanair's Southern Ukraine airport in 2019.
Starting Tuesday, Ukraine stops issuing visas at its international airports. This year, 35,000 visitors got their visas at Ukrainian airports, largely Boryspil. Now, citizens from 52 countries need to get their 30-day non-immigrant visas on line. This process costs $85 and takes two weeks. The 52-country list includes: Australia, Cambodia, China, Indonesia, Malaysia, Mexico, New Zealand, Saudi Arabia, Singapore and Thailand. Citizens of 69 other countries do not need visas to visit Ukraine. This list includes all EU nations and five former Soviet republics: Armenia, Azerbaijan, Georgia, Moldova and Uzbekistan. Since November, Russian men between 16 and 60 years of age are not allowed to enter visa free.
For comments and story tips, Brooke is reachable at: jbrooke@ubn.news