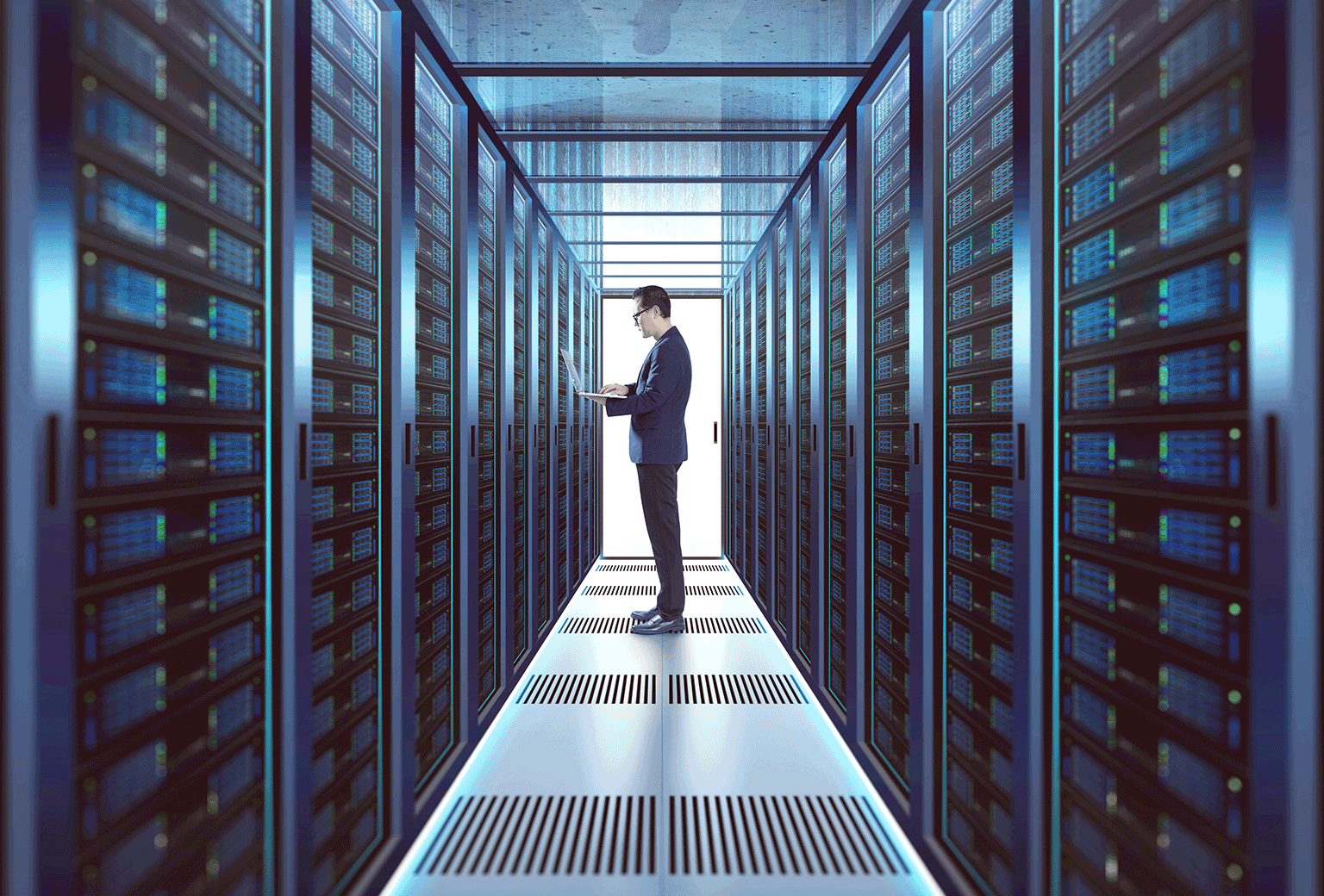 Thursday, August 20 – Norwegian and Austrian investors plan to invest $1 billion
Wind, Solar and Hydrogen: Renewable Investments Are Renewed...Saakashvili Prepares Radical Simplification of Customs...With EU Corona Barriers High, UIA Cancels Fall Flights to a Dozen EU Cities...Swedes Buy Kyiv Computer Game Co.
Norwegian and Austrian investors plan to invest $1 billion in Zaporizhia to build one of Europe's largest data centers and a hydrogen production plant, next to the Dnipro hydroelectric power plant. H2 LLC signed a memorandum of understanding yesterday with Ukrhydroenergo and Energoatom, Mykhailo Fedorov, Digital Transformation Minister, told reporters in Zaporizhia. Two weeks ago in Kyiv, the principals on the project, Andriy Zhovner, Director of H2 LLC, and Walter Komarek, CEO of Yom Capital Ltd., discussed the project with Olha Buslavets, acting Energy Minister.
In Dnipropetrovsk region, River Wind Ukraine plans to build wind and solar power plants with a total capacity of 4 GW on Kakhovka Reservoir, the regional government reports. Billed as Ukraine's 'first hybrid renewable energy park,' the project calls for covering 10% of the reservoir's 2,155 square kilometers with floating solar panels placed among 155 to 172 wind turbine towers. Financed in part by German investors, the park is to create hydrogen for export to Germany. Project manager Viktor Dinysyuk tells ecotown.ua: "Germany is ready to buy hydrogen from our company." Construction is to start next year.
Germany's Nordex will supply 34 wind turbines for the first phase of the Franco-Norwegian wind farm on Lake Syvash, reports Novii Vizit, a regional Kherson news site. The turbine model — N131 / 3900 – is designed by the kind of weak but steady winds found in the shallow lagoons of Syvash, on Crimea's northern border. Power China is the contractor of the project, a joint venture between Norway's NBT and France's Total Eren.
Witkowitz, a Czech manufacturer of machine-building equipment, plans to invest €50 million in Dnipro's in Yuzhny Machine Building Plant. Based in the coal and steel region of Moravia-Silesia, Witkowitz plans to invest in reconstructing diesel locomotive train engines and in producing hydrogen engines.
In the government's latest musical chairs, Andriy Pavlovsky is the new acting head of Customs – the third to hold the post in a year. The outgoing head of Customs, Igor Muratov, was fired for the same reason his predecessor lost the post in April – failure to bring in desired tax revenue for the government. With imports down by 20%, Customs is $1.3 billion below target.
A radical simplification of customs is the goal of legal package drawn up this summer by Mikheil Saakashvili's National Reforms Council. This fall, the Rada is expected to pass the changes, including elevating the head of Customs to Deputy Finance Minister rank.
Highlights are:
Unify duty rates – think flat tax
Cut the number of documents needed at the border from 26 to two
Pay higher than average salaries to Customs employees
Remove the human interface from Customs as much as possible –in a pilot project to automate customs clearance, Kyiv Customs issued over1,000 export declarations automatically this summer
Introduce jail terms to for smuggling and trading in contraband
Clear imported cars according to a transparent formula — according to make, model, year and condition
The goal: clear trucks at land borders in 15 minutes
Concorde Capital's Zenon Zawada writes: "Customs is notoriously difficult to deal with, having created enormous lines at border crossings for as long as can be remembered. Saakashvili's customs proposals have enormous potential for positive change."
Ukraine reported a record 1,967 new Covid-19 cases yesterday morning, says Health Minister Maksym Stepanov. "Covid is gaining momentum," warns the Minister. "We have seen this tendency for the last month. We crossed the line very quickly with 1,000 ill per day. Now we are approaching 2,000 ill." In Kyiv, 215 residents, including 13 children, contracted coronavirus in the latest 24-hour reporting period. Mayor Klitschko writes on Facebook: "The number of Covid-19 patients in Kyiv has increased steeply."
Concorde Capital's Zenon Zawada writes: "The situation is getting worse, with the authorities remaining remarkably silent (out of concern for losing poll ratings ahead of the October elections). Hospitals will be overwhelmed if new infections continue surfacing in the daily range of 2,000."
With the EU showing no sign of lowering its corona barriers to Ukrainians, UIA is cancelling its flights this fall to 11 EU cities and to Tbilisi, Georgia. The EU cities are: Budapest, Copenhagen, Frankfurt, Helsinki, Larnaca, Naples, Stockholm, Venice, Vienna, Warsaw and Zurich.
SAS resumed flights yesterday between Oslo and Boryspil. Last October, flights resumed after an 8-year break. But this new service lasted only five months, until corona controls forced suspension of the route in March.
Wizz started flights last weekend between Italy and Lviv. The discount airline now flies between Lviv and Rome Ciampino and between Lviv and Milan Malpensa.
SkyUp, Ukraine's discount airline, starts flights Oct. 25 between Belgrade and Kyiv Boryspil. In Southeast Europe, the carrier currently operates regular flights to Albania's Tirana, and Bulgaria's Burgas.
The Cabinet of Ministers is allocating $4 million in an effort to finally complete the long overdue and long over budget Odesa runway project, Prime Minister Shmygal said yesterday. Separately, in a long term effort to provide reliable air service to Zakarpattia, budget money also will be allocated to design an airport for Mukachevo. Located on site of an old Soviet air base, the Mukachevo airport would replace the Uzhgorod airport, which borders on Slovakia.
Sweden's Embracer Group is paying $36 million to acquire Ukraine's 4A Games. Founded by three Ukrainian developers in Kyiv in 2006, 4A Games has grown to have 150 employees between Kyiv and the company's current headquarters in Malta. With Embracer, 4A will continue to develop its Metro which take place in post-apocalyptic Russia devastated by a nuclear war. If 4A meets defined performance targets, Embracer commits to paying the 4A principals a maximum of $35 million within five years.
How Ukrainian startups can attract investment from European venture capital firms will be the theme Sept. 2 of a webinar hosted on Zoom by Adam Smith Conferences. With the participation of leading Europeans and Ukrainians in the field, the discussion will revolve around how to "create better incubator and accelerator resources and create a culture of angel investment in Ukraine." Speakers include: Victoria Tigipko, managing partner at TA Ventures; Kirill Bigai, CEO & Co-founder of Preply.com; and David Gilgur, Founding Partner at Blue Lake Accelerator and Director at VimesVC. The 2-hour session is free, but participants must register in advance.
Borys Paton, the Ukrainian engineer who chaired the National Academy of Sciences for 58 years, has died in Kyiv at 101. Paton became director of the Yevhen Paton Institute of Electric Welding in 1953, the year his father, Yevhen, inaugurated Kyiv's Paton Bridge. The world's first all-welded bridge, Paton bridge is the oldest and longest of Kyiv's five road bridges across the Dnipro.
From the Editor – Despite last month's tariff cuts on renewables – 15% for solar, 7.5% for wind – foreign investors continue pouring millions of dollars into new projects.  But one red flag: not only is Ukrenergo almost $1 billion behind on paying back bills, it is falling behind on new bills. Yesterday, Prime Minister Shmygal reviewed options: a $1 billion 'Green Bond,' or simply taking the money from Ukraine's $28.5 billion reserves. Either way, a solution has to be found. In recent years, renewables constituted the biggest bright spot for bricks and mortar foreign direct investment into Ukraine. With Best Regards, Jim Brooke