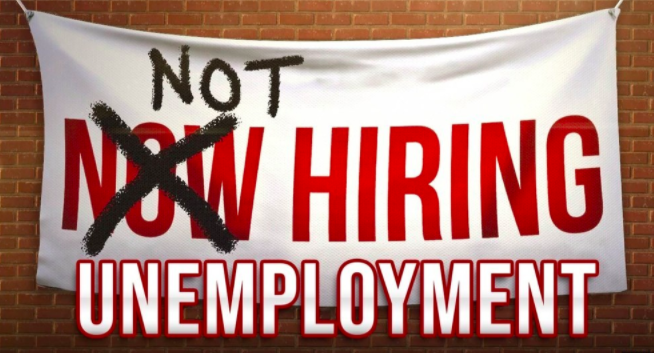 Ukrainians are registering as unemployed at 10 times the rate seen prior to the March 12 imposition of the quarantine, Prime Minister Shmygal told the Cabinet of Ministers yesterday. Kyiv has seen a 60% jump over the last month in the number of people registered at the Kyiv City Employment Center. Viktor Bilych, director of the center, says 13,500 people are now registered. In February, the ratio of vacancies to job seekers was 1:1. Now, he says: "On average, two people apply for one vacancy in Kiev today."
To increase hiring by small businesses, the Cabinet of Ministers has increased by 50% — to $110,000 — the maximum loan amount under the program "Affordable Loans: 5%-7%-9%." In addition, the government is proposing zero interest loans for small businesses.
Price controls are to be put in place for 10 basic food products and medicines for the duration of the state of emergency, says Ihor Petrashko, Minister of Economic Development, Trade and Agriculture. Food products include: flour, sugar, pasta, milk, bread, poultry, eggs, butter and buckwheat (гречкa). While most cereals and flour have decreased in price over the last year, the State Statistics Service reports that the the price of buckwheat increased by 79%, to UAH 30 per kilo.
ATB, the nation's largest supermarket chain, is keeping its plan to open 100 new stores in 2020, Borys Markov, director general of Dnipro-based ATB Corporation, said Tuesday in an 'anti-crisis' online management webinar.  Markov said the chain experienced wild volatility in daily sales in late March, ranging from a 20% drop to a 50% rise. With 1,101 stores, the discount chain is credited with keeping prices low, sending key pricing signals to competitors.
Ivan Yuryk has been appointed acting CEO of Ukrzaliznytsia, Infrastructure Minister Vladyslav Krykliy announed on his Telegram channel. After the quarantine is over, the competition for the post of running Ukraine's state railroad will be resumed. Promoted from Chief Financial Officer, Yuryk has worked with UZ for the last two years, first as a member of the Supervisory Board, then as a Board member.
During the quarantine, UZ's freight trains are running normally, Željko Marček, the outgoing acting CEO of Ukrzaliznytsia, tells Interfax-Ukraine. Maintenance is performed on track and on the passenger rolling stock, which is largely idle.  Covered by labor contracts, UZ's entire workforce – the largest in the nation –  is on full salary.
DTEK'S coal production this year could be down 30% y-o-y, DTEK Group CEO Maxim Tymchenko told an online press briefing Tuesday. With the suspension of work Monday at DTEK's Pavlohrad Coal, the nation's largest mining complex, DTEK will have put a total of 30,000 miners and employees on leave since late March.
Concorde Capital's Alexander Paraschiy writes: "The consumption of hard steam coal by DTEK Energy's thermal power plants fell 31% y-o-y in 1Q20. In March, the decline was 27% m/m and 36% y-o-y…[These] statistics show that a temporary shutdown of coal mining by DTEK is a reasonable solution."
DTEK hopes to complete restructuring its debt by mid-June, Tymchenko said in the online briefing.  Proposals will go shortly to the committee of creditors. Recalling DTEK's 2016 restructuring, he said: "I rely very much on the trust and memory of our investors … In any situation we work very professionally, honestly with our investors and they always become our allies."
Parliamentary procedures rule out passage of the 'anti-Kolomoisky' bill before May 5, Davyd Arakhamia, head of the People's Servant faction in the Rada, tells Ukraine 24 TV. He says he is "200% sure: after we vote on the 'banking' law, within three weeks we will receive an IMF tranche."  He says: "At the end of May, we have a very large payment – that is, we need a tranche to make it."
Almost half of Ukrainians polled oppose entering a new deal with the IMF, according to the Kyiv International Institute of Sociology. Of the 2,000 polled through Saturday, 46% oppose a new loan program, while 32% support it. In the poll, 60% opposed the creation of a farm land market and 74% say they would vote in a national referendum against it.
Concorde Capital's Zenon Zawada writes: "While it was long established that the public opposes the launch of the farmland market, its opposition to the IMF loan tranche is a distressing signal indicating increasing weariness of Euro-Atlantic integration overall…Influencing public opinion is Ihor Kolomoisky, the reckless billionaire actively trying to undermine the Ukrainian government's attempt to rescue its economy with an IMF loan program…Kolomoisky wants Ukraine to abandon IMF cooperation altogether and default on its international loans."
In a public opinion boost for President Zelenskiy, a prisoner swap between Ukraine and Russia-controlled  Donbas is to take place today at 4 pm at the Mayorske checkpoint, Donetsk, reports Hromadske.ua. Due to coronavirus restrictions, the only camera team present is to be from the President's Office.
Starting tonight, temperature checks are to be made on most drivers and passengers entering Kyiv City, the City Administration reports. The new rule applies to buses, vans, trucks, and cars carrying three people or more. Sick people will either be ordered into self isolation or be taken to hospitals. Kyiv City now has 612 confirmed cases of Covid-19.
With officials now predicting coronavirus will peak in Ukraine in late April, the number of confirmed cases increased by 12% during the most recent 24-hour reporting period, hitting 3,764. Of the new cases, 18%, or 90, were health care workers. Of the total ill, 60% are being treated at home. Of 108 people who have died, 85%  were 50 years old or older.
The President of the European Commission President advises Europeans not to plan trips this summer. "I advise you to wait and not yet plan summer trips, as Europe is still seriously affected by the coronavirus pandemic," Ursula von der Leyen told Germany's Bild am Sonntag newspaper. "At the moment, no one can make reliable forecasts for July and August. We will need to learn how to live with this virus for many months perhaps until next year." On Monday, French President Emmanuel Macron suggested the EU will remain largely closed until September. Britain's Foreign Office advises Britons to postpone trips to Spain until September.
Ukraine's only operating airport, Kyiv Boryspil, is operating at 5% of capacity, Pavlo Ryabkin, the airport's general director tells Ekonomichna Pravda. "There are no scheduled flights, only special, humanitarian and freight flights," he says. "On a good day there are up to 20 of them — at the same time last year there were 350." Of his workforce of 4,500, 90% have been put on leave at 2/3 pay. Looking ahead, he said: "It will take two to three years to resuscitate the industry to the volumes that were at the end of last year."
Calculating that this is a lost year for aviation, the Rada slashed spending this week on two regional airports. The new budget cuts Dnipro airport reconstruction spending by 90%, to $3.6 million. The delay will strengthen rival Zaporizhia's position as the airport for Ukraine's southeast. In March, Zaporizhia completed a multi-year, $40 million reconstruction of its runway and terminal. The new budget also cuts out funding to reopen Odesa's Izmail airport. In the past, the airport had direct flights from Istanbul and Kyiv, making Izmail Ukraine's jumping off point for Danube River tourism.
From the Editor: Ihor Kolomoisky clearly bets that parliamentary delay will cause the drive for an IMF deal to lose momentum. Facing lawsuits in the UK, US, Israel and Cyprus, Kolomoisky looks around and offers Ukraine an alternative to the IMF: Russia. But with Urals at $22 a barrel, a Biden presidency looking possible, and Democrats thinking payback time, Russia's true size is coming into clearer focus. With a shrinking economy smaller than Canada's, Russia punches far above its weight. The war aside, Russia is not a great horse for Ukraine to bet on for the 2020s. With Best Regards Jim Brooke jbrooke@ubn.news