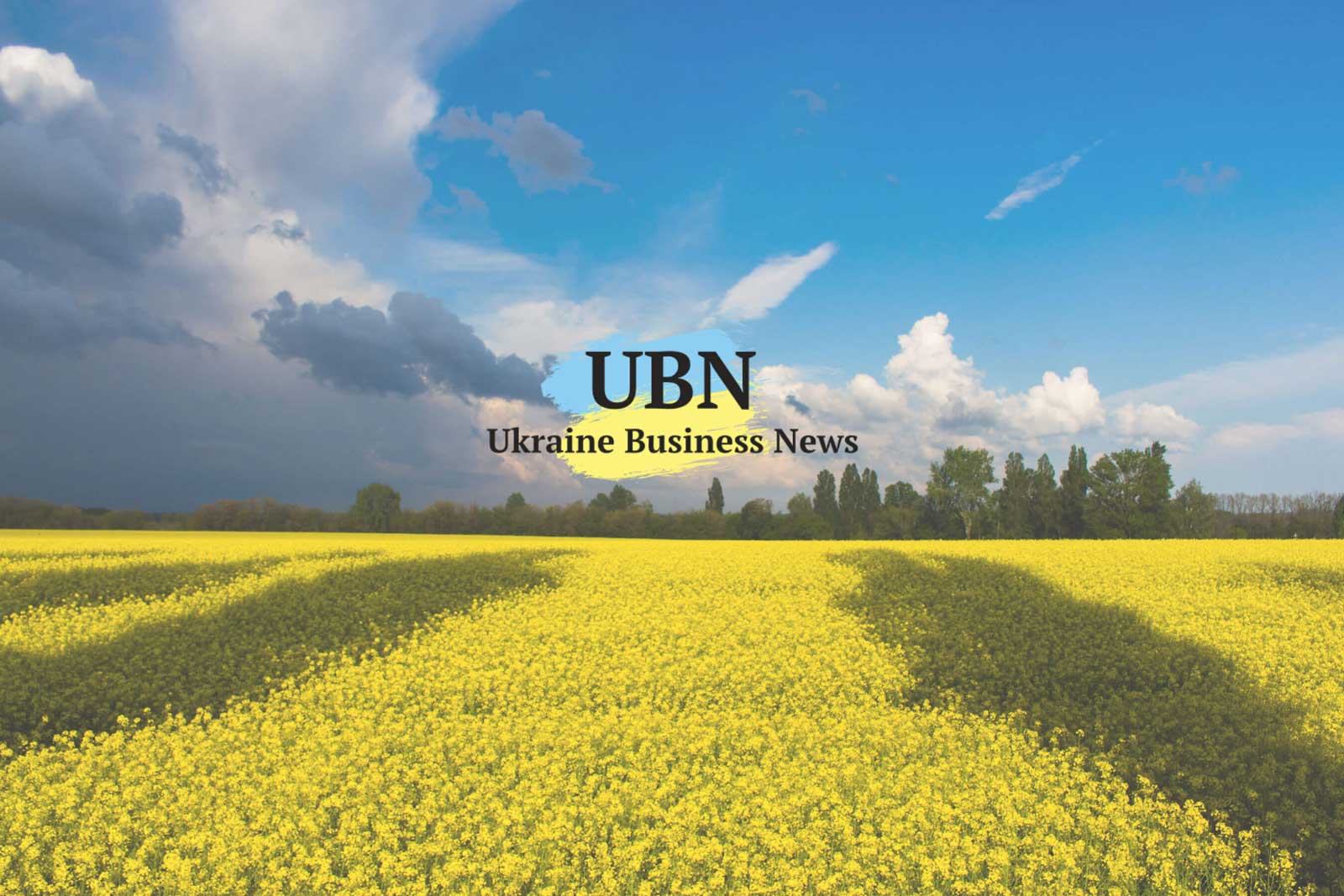 Germany's Bader Ukraine will start sewing leather seats next year in Lviv for Mercedes-Maybach and Mercedes-Benz S-Class cars, Roman Matis, investment director for Lviv Region reports. The new contract will contribute to a planned 50% increase in workers, to 5,500, at Bader's two leather working plants in Horodok and Kozhychi, two towns west of Lviv City.
A British-Italian shale gas venture has been forced to stop production at a Western Ukraine field because the State Service of Geology and Mineral Resources allowed its license to expire Monday. In a filing on the London Stock Exchange, Cadogan Petroleum, 15% owner of Zakhidgazinvest, said the consortium is considering suing the state agency for failing to follow the law. The other partners are: Eni S.p.A, with 50%, and Ukraine National Oil Company Nadra Ukrainy, with 35%.
A Chinese commodity exchange has asked Ukraine's Anti-Monopoly Committee for permission to buy at least 25% of the shares of a leading Ukrainian stock exchange, the PFTS. Last July, the Chinese company, Bohai Commodity Exchange Co., won a tender to buy the Ukrainian Bank of Reconstruction and Development, paying $3 million for the state bank. At the time, Bohai talked with Kyiv's Dragon Capital about buying of portion of another bourse, the Ukrainian Exchange, or UX, reports StockWorld. Based in Tianjin, a coastal city one hour southeast of Beijing, the 10-year-old exchange has a multi-billion dollar annual turnover.
Through Tuesday, an IMF technical aid mission is in Kyiv, meeting with the National Commission for Securities and Stock Market to examine Ukraine's asset management market.
The National Bank of Ukraine is closing DiVi bank, an institution owned by the Gorbachevsky family. DiVi is the sixth bank in the last year to take advantage of a central bank rule which allows bankrupt banks to exit the market by surrendering their banking licenses.
The Rada has approved legislation to simplify access of non-residents to Ukrainian securities. Foreign investors will now be allowed to invest via international custodians who will open nominal holder accounts in Ukraine. Concorde Capital's Alexander Paraschiy writes: "This law is a breakthrough for the local securities market, as it indeed will make local securities much more accessible to non-residents, who currently have to spend three-six months to open individual accounts if they want to invest in Ukrainian stocks and bonds. New legislation should significantly improve liquidity on the local securities market, particularly local government bonds."
Ukraine's first quarter 3.1% GDP growth tracks with most forecasts for the year. Growth predictions for 2018 are:  Bloomberg economist survey – 3%; IMF — 3.2%; National Bank of Ukraine — 3.4%; and World Bank — 3.5%. Last year, Ukraine's economy grew by 2.5%. This year, growth is fueled by pre-election government spending – notably a $2 billion road repair program – and by increased remittances from Ukrainians working in the EU. Concorde Capital's Evgeniya Akhtyrko writes: "The continuing upswing in trade and construction boosted economic growth. We expect such growth to accelerate even further to reach our 2018 GDP growth projection of 3.3% yoy."
Russia's new Kerch bridge will cost Ukraine $20 million a year, Infrastructure Minister Volodymyr Omelyan told reporters Wednesday after a cabinet meeting. "These are direct losses from the fact that the tonnage of ships is reduced entering our two ports on the Sea of ​​Azov," he told reporters. "We understand that every second the Kerch Strait is under threat of closure for one reason or another." Speaking to AFP, Prime Minister Groysman said of the new, 19 km bridge across the entrance to the Azov: "This construction restricts access to Ukrainian ports and poses a threat in maritime waters."
Ukraine should build sea worthy river barges capable of carrying grain from central Ukrainian ports on the Dnipro directly to Mediterranean markets such as Egypt, Tunisia and Morocco, Jean-Jacques Herve, a French agriculture development consultant said Thursday at the New Ukraine conference of Empire State Capital Partners. "Morocco is very interested in these shipments," Herve said of 5,000-ton grain carriers which have good safety records for coastal shipping in Europe.
Kyiv's UNIT.City Innovation Park is filling up so fast that almost all of its 40,000 square meters will be leased by the end of this year, Nicholas Tymoshchuk, CEO of UFuture Investment Group, tells the UBN. Located on the site of a former motorcycle factory, midway between Lukianivska and Dorohozhychi metro stations on the Green Line, the $200 million project is moving toward its next phase, residential apartments.
Under new leadership, the Kiev School of Economics is undergoing a six-year, 10-fold expansion of students – from 250 students in 2017 to 2,500 in 2022. Tymofiy Mylovanov, who took over as Honorary President in 2016, explains to UBN the biggest growth area is 3-month business programs, often in evenings and weekends for adults. About 250 students are enrolled in full time Mba and Master programs at the school's new campus, in Lukianivska.
Apartment construction costs in Kyiv have risen by 8% over the last six months, cutting profit margins almost in half, to 15%, Sergei Prikhodko, deputy director of Aubry construction company, tells Interfax. Building materials, such as bricks and plaster, have gone up in price by 17-20% and labor costs rise as companies raise wages and start loyalty programs to dissuade workers from going to Poland.
Electronic auctions will start next month for state companies valued under $10 million, Vitaliy Trubarov, head of the State Property Fund, told the New Ukraine investor conference Wednesday. There are about 600 small companies up for sale. Sales of 26 larger companies will take place in the fall, he said. The companies should not be sold for scrap. He said: "What is important for Ukraine is that, after selling, the companies should be modernized and keep working."
Ukrainians and citizens of 58 other countries now have visa-free access to 'China's Hawaii,' Hainan Island. Cut off from the mainland by a 20 km strait, this Switzerland-sized island seeks to develop foreign tourism with horse racing, lotteries and duty free shopping. UIA offers a weekly charter flight from Boryspil to Hainan's Sanya airport through JoinUp travel group.
About 150 charter flights carrying football fans are to come to Kyiv for the Saturday May 26 Champions League finals, according to Ukraine's State Air Traffic Services Enterprise, UkSATSE. Boryspil and Sikorsky (Zhuliany) are expected to accommodate these planes,  plus a number of business jets. As a backup, some jets could be parked at Gostomel, Antonov's airport northwest of Kyiv, or at Odesa.