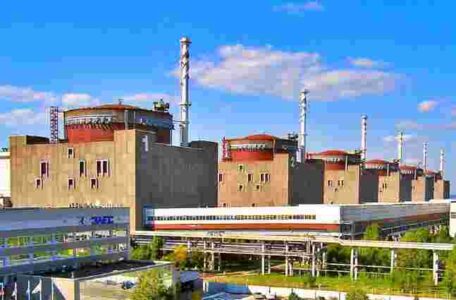 Friday, August 26, 2022
The Zaporizhzhia NPP was disconnected from the power grid for the first time in its history, however the connection was later restored.
The Russian invader's actions caused a complete disconnection of the Zaporizhzhya NPP from the power grid. Start-up operations are now underway to connect one of the power units to the grid, Energoatom reported. The company stated that fires at the Zaporizhzhya TPP ash pits, located next to the Zaporizhzhia NPP, resulted in the last (fourth) transmission line between the ZNPP and Ukraine's energy system to become disconnected twice. Three other transmission lines were damaged earlier during shelling by the invaders. As a result, two of the station's operating power units were disconnected from the network. Thus, the actions of the invaders have caused the ZNPP to be disconnected entirely from the power grid. Later, the Zaporizhzhia nuclear power plant's power supply was restored, the UN reported, but it currently remains disconnected from Ukraine's energy grid.