The world's longest underwater transmission line will provide Great Britain with green electricity.
Friday, April 28, 2023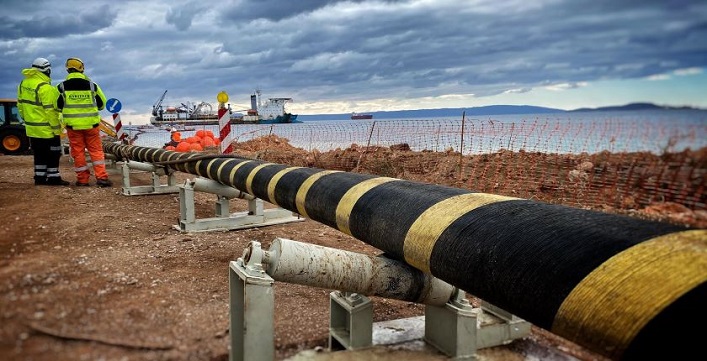 Energy companies Octopus Energy from Great Britain and TAQA from Abu Dhabi are investing £30M to construct the world's longest marine power transmission line with a length of 3,800 km.
The project, called Xlinks, is supposed to provide Britain with ecologically-friendly energy, which will be produced in Morocco at a combined power plant: 7 GW will be provided by a solar power plant, and another 3.5 GW will be by a wind power plant. An energy storage system with 20 GWh/5 GW of lithium-ion batteries is also envisaged.
The transmission line will consist of four underwater high-voltage cables – each 3,800 km long. The first one will be laid by 2027, and the remaining three no later than 2029. Xlinks will provide Britain with 3.6 GW of renewable energy, representing almost 8% of the country's current needs.
Support UBN team