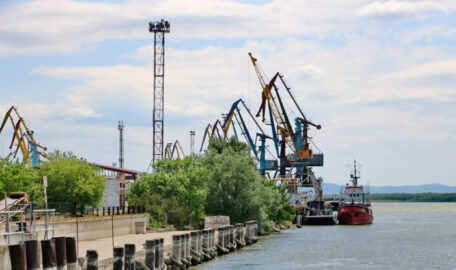 Monday, September 12, 2022
The war has contributed to Danube port development.
During the war, cargo processing through the three Danube ports in the Odesa region increased by more than 2.6 times, said the head of the Odesa Administration, Maksym Marchenko. According to Marchenko, the war created opportunities for growth in three ports at the mouth of the Danube – Izmail, Reni, and Ust-Dunaysk. These were the only three ports out of 13 that could fully operate in Ukraine for a period of time. The official added that they accounted for a little less than 5% of exports before the war. Marchenko notes that traffic along the channel of the Bystre mouth was also opened for shipping from the Danube River to the Black Sea. Already 180 merchant ships with Ukrainian agricultural products have passed through the Bystre estuary channel. The volume of cargo transportation is expected to be 10 million tons per year.