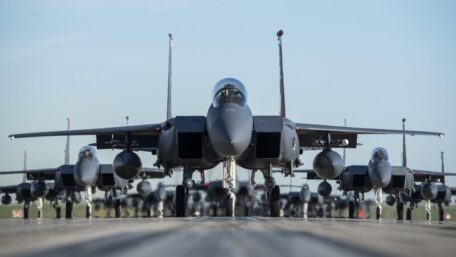 Friday, June 24, 2022
The US will train Ukrainian fighter pilots on F-15 and F-16 fighter jets.
"The US Congress introduced a bill that will allow the United States to begin training Ukrainian pilots and aircrew members on F-15s, F-16s, and other air platforms while the administration continues to consider sending such equipment," announced Congressman Adam Kinzinger. According to Kinzinger, neither the Ukrainians nor the Russians have established air superiority thus far. However, the United States can help Ukraine change the situation in the air, giving Ukrainian forces a decisive advantage in the war. Furthermore, it is noted this program will strengthen the Ukrainian military and ensure their long-term stability and security.