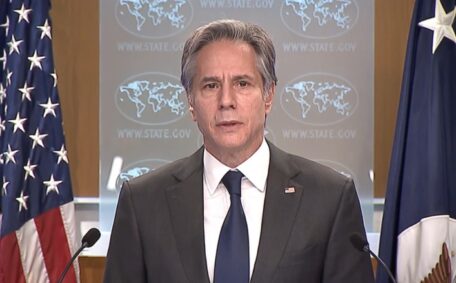 Wednesday, September 28, 2022
The US supports Ukraine in using Western weapons to regain its territory.
US Secretary of State Antony Blinken vowed that Ukrainians would be able to use weapons provided by the United States to regain its territory, including in the regions that are expected to soon be annexed by Russia. The US government confirmed that Ukraine has the absolute right to defend itself throughout its territory, including taking back the territory that has been illegally seized in one way or another by Russia. Blinken added that the US will "never" recognize the four regions that Vladimir Putin may annex after the sham referendums in those regions.