The US plans to announce a new $625M aid package for Ukraine.
Wednesday, October 5, 2022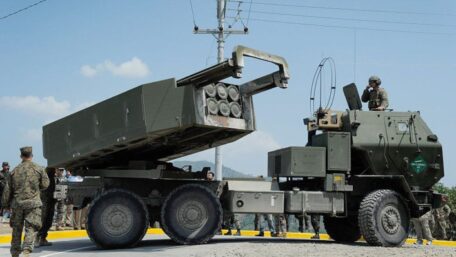 According to a senior defense official, the US is set to announce another $625M aid package for Ukraine, which will include four more HIMARS, along with additional howitzers and ammunition. The package, which falls under the Presidential Drawdown Authority and will be pulled directly from US stocks, also includes 16 105mm howitzers and 75,000 rounds of 155mm artillery rounds.  Including this package, Ukraine will have a total of 20 HIMARS systems, which the Ukrainian military has used to great effect against Russian forces. The Ukrainians have used the Guided Multiple Launch Rocket System (GMLRS) munition, fired from the HIMARS vehicle, to carry out precision strikes against Russian logistics hubs, command posts, ammunition depots, and more.
Support UBN team