The US has established a control center for Ukraine's military aid in Germany.
Thursday, April 28, 2022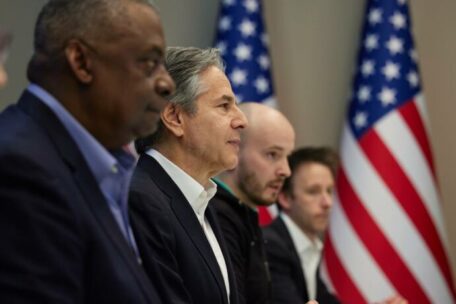 The US Department of Defense has established a control center to coordinate shipments and streamline the delivery of military assistance to Ukraine with both the US and the allied forces in Stuttgart, Germany, within the US European Command's area of responsibility, announced a senior US defense official. The EUCOM Control Center of Ukraine, or ECCU, is based at US European Command headquarters in Stuttgart and is run by a US two-star admiral, CNN reported. The center works closely with what the US military calls the international donor coordination center, or IDCC, which a one-star general runs from the United Kingdom, the official added. The control center, along with US personnel, includes staff from 15 other supporting nations in Stuttgart will also manage the network of more than 40 partner and allied nations that are helping Ukraine.
Support UBN team