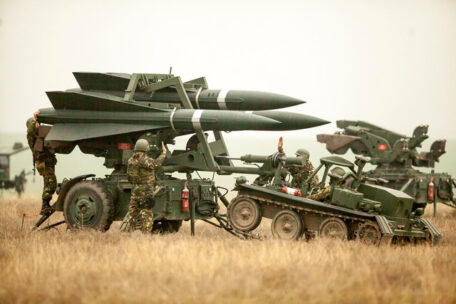 Friday, November 11, 2022
The US has announced a new military aid package containing air defense systems for Ukraine.
 The United States announced a $400M security assistance package for Ukraine, said national security adviser Jake Sullivan. The new package will include further air defense contributions, such as missiles for HAWK air defense systems as well as for Avenger air defense systems. Moreover, the package will consist of Stinger missiles, HIMARS ammunition, 100 high mobility vehicles (HMMWV), explosive equipment, cold weather protection, and additional ammunition. "These additional air defense systems will be critical for Ukraine as Russia continues to use cruise missiles and Iranian-made drones to attack critical civilian infrastructure," Sullivan said.