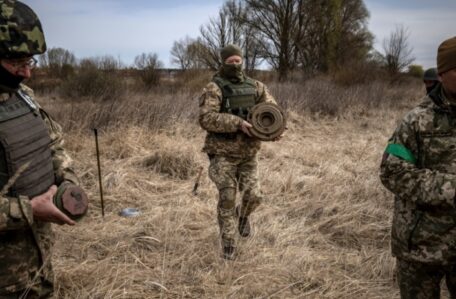 Thursday, November 3, 2022
The US has allocated $47.6M in emergency aid to train Ukrainian sappers.
The US State Department gave $47.6M to the Tetra Tech company as part of a project aimed at assisting with the demining effort. It will provide urgent humanitarian aid to Ukraine, the US State Department reported. The company will train Ukrainians to find and defuse anti-personnel mines, unexploded and abandoned ammunition, improvised explosive devices, and other explosive objects. Sappers will be prepared according to international standards and provided with all necessary equipment and machinery. According to the Ukrainian government's estimates, 160,000 square kilometers of the country's territory may be mined, roughly the size of Virginia, Maryland, and Connecticut combined. In general, the project provides for the allocation of $91.5M to Ukraine for demining.