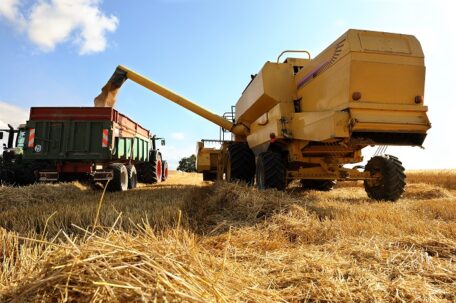 Wednesday, January 18, 2023
The US Department of Agriculture predicts a 2.4% increase in Ukraine's wheat harvest.
The US Department of Agriculture increased the wheat harvest forecast in Ukraine by 2.4% in the current marketing year, July 2022/June 2023. According to the updated estimates from the USDA, in the 2022/23 marketing year, Ukraine's wheat production and export indicators will increase to 21 million tons and 13 million tons, respectively. As for corn, production volumes will remain unchanged, and exports will increase by 3 million tons to 20.5 million tons. It is noted that the global wheat market outlook for the current marketing year predicts increased supply, exports, consumption, and stocks. In contrast, the corn market is expected to decline in global production, exports, and global ending stocks.