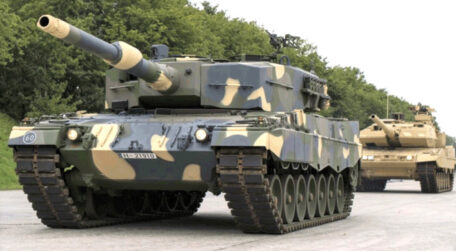 Friday, September 30, 2022
The US and Germany remain indecisive about whether to send battle tanks to Ukraine.
 Ukraine's allies have recently held talks at various levels regarding the possibility of  sending Abrams and Leopard NATO-standard battle tanks to Ukraine, reported Bloomberg. A US State Department spokesperson said that providing Kyiv with modern battle tanks would necessitate long-term training, maintenance, and support. The international effort to supply Ukraine is focused on sending weapons the country can use quickly and effectively, the official added. Also, German officials raised similar concerns about training and maintenance of their Leopard tanks, although these concerns are less severe and could at some point be resolved more easily. From the European side, the NATO allies have a limited number of modern tanks and are reluctant to part with them and leave NATO unarmed. However, Ukraine has requested older variants of the modern tanks, which would lessen any risk of accidental technology transfers to Russia if captured and would have fewer training and repair requirements. Still, Chancellor Olaf Scholz is unlikely to push ahead unilaterally and give the green light to provide Ukraine with Leopards without similar moves by the US and other NATO allies.