The United States will continue to support Ukraine in fighting for its freedom.
Thursday, June 2, 2022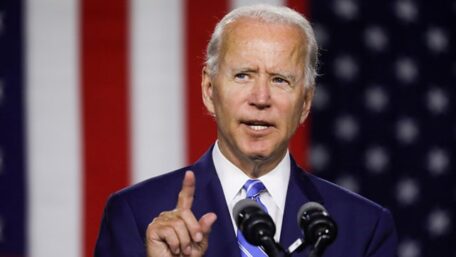 "America's goal is simple: we want to see a democratic, independent, sovereign, and prosperous Ukraine capable of deterring and defending itself from further aggression," said US president Joe Biden. So, according to the US President, here is what the US will do and won't do:
The US WILL provide Ukrainians with more advanced missile systems and ammunition that will allow them to hit important targets on the battlefield in Ukraine more accurately.
The US WILL continue to work with our allies and partners to impose sanctions on Russia, the toughest sanctions ever imposed on a large economy.
The US WILL continue to provide Ukraine with modern weapons, including Javelin anti-tank missiles, Stinger anti-aircraft missiles, powerful artillery, high-precision jet systems, radars, unmanned aerial vehicles, Mi-17 helicopters, and ammunition.
The US WILL also, with the consent of Congress, send billions of dollars in financial aid to Ukraine.
The US DOES NOT want a war between NATO and Russia.
The US WILL NOT try to overthrow the current government in Russia.
The US WILL NOT take part in this war, we will not send American troops to fight in Ukraine or attack the Russian army.
Support UBN team