The UN cannot work effectively as a key global institution and should be disbanded.
Wednesday, April 6, 2022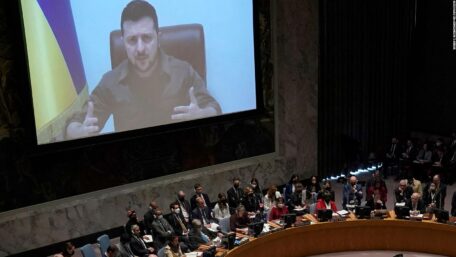 Speaking on Tuesday via video link to the UN Security Council, Ukrainian President Volodymyr Zelenskyy said the organization could not effectively bring peace to the world. Citing numerous facts proving Russia's involvement in the mass deaths and destruction of Ukrainian cities, Zelenskyy asked, "Where is the peace that the UN was created to guarantee?" there was no response. "Obviously, the key institution of the world, which should ensure the coercion of any aggressor to peace, simply cannot work effectively," Zelenskyy said.
Support UBN team