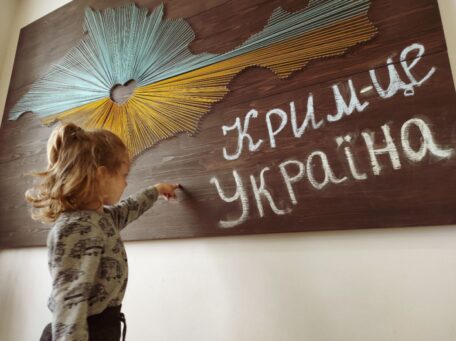 Monday, November 21, 2022
The Ukrainian Defense Forces might return to Crimea by the end of December, and the war with Russia will end in the spring of 2023.
 This forecast was revealed by Ukraine's Deputy Minister of Defense Volodymyr Gavrylov in an interview with Sky News. He stressed that Ukraine will never stop fighting for victory, despite the threat of a Russian nuclear strike, although, in his opinion Moscow's use of nuclear weapons seems unlikely, since that step would be such a dramatic global event with significant consequences for the Russian Federation. Regarding the prospects for peace talks with the Kremlin, Gavrilov noted that they will take place only when Russian troops leave every inch of Ukraine, including the Crimean Peninsula and parts of eastern Ukraine, which Russian-backed separatists have controlled for the past eight years. Ukrainian people decided to fight till the end, and it doesn't matter what scenario is on the table, Gavrilov said.