The Ukrainian budget will lose up to UAH 150 bln due to the payment of salaries in the grey sector.
Tuesday, November 23, 2021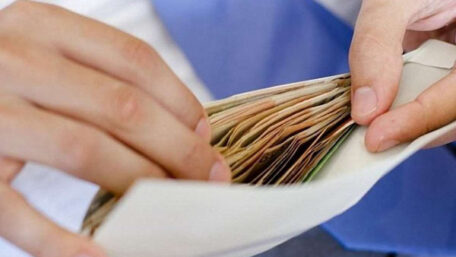 The Institute of Social and Economic Transformation research said that in 2020, shadow salaries caused enormous losses to the budget of UAH 110-150 bln. ($5.7 bln). In addition, the institute said that some budget losses have increased due to shadow wages, smuggling, and corruption at the border. At the same time, abuses through offshore and tax "twists," on the contrary, have decreased. Salaries pushed the four-year "leader," smuggling and violating customs rules, to the second place. Their losses amounted to about UAH 70-120 bln ($4.55 bln) in 2021, while the volume of these schemes has increased over the past year.
Support UBN team