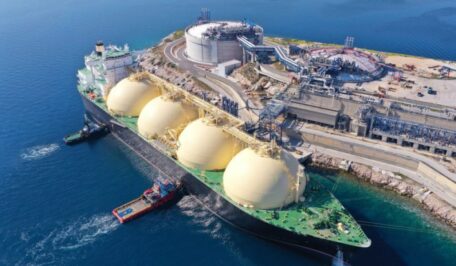 Monday, July 18, 2022
The UAE will build an LNG terminal in the Odesa region.
A group of investors from the United Arab Emirates plans to build a terminal for storing liquefied natural gas, stated investment company LNG Terminal South FCZO. This will be the first such terminal in Ukraine. The estimated capacity of the terminal is 200 million cubic meters of natural gas per year. The terminal will be located in the Pivdenniy Seaport, as it is a large port with a fairway depth of more than 18 meters. Liquefied gas will be supplied from the main producing countries, primarily Qatar. It is planned that the terminal will be commissioned in three phases over the next 10 years. The total amount of investment in the project is $122M. Project investors expect to create 143 new jobs. The construction of such terminals will reduce Ukraine's dependence on Russian natural gas transported by pipeline.