The Russians threaten disaster at the Zaporizhzhia nuclear power plant.
Thursday, June 30, 2022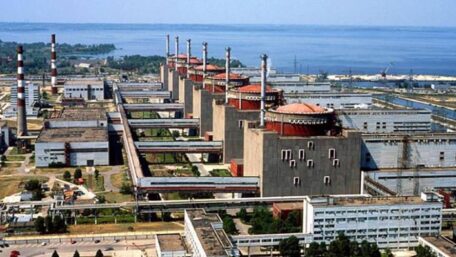 At the occupied Zaporizhzhya NPP, the invaders will apparently drain the cooling pools in search of fictitious weapons belonging to workers, which could lead to a nuclear security threat. The invaders are planning to accuse the Ukrainian NPP workers of storing weapons on the plant's territory. To those ends, several workers were detained and tortured to force them to confess that they had hidden weapons in a concrete cooling pool at Zaporizhzhia NPP in March. Energoatom emphasizes that if Zaporizhzhia NPP is left without cooling, it could threaten nuclear safety, especially in the summer heat, due to the risk of overheating and equipment failure. Also, no one is sure that the occupiers will not put explosives, shells, or weapons in the cooling ponds to later accuse the workers of creating a hazardous situation.
Support UBN team