The Russian oil price cap of $60 made both Ukraine and Russia furious.
Monday, December 5, 2022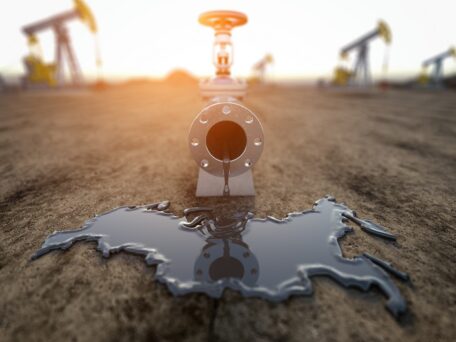 The Council of the EU has decided to set the maximum price for crude oil, oil products, and oil obtained from bituminous minerals originating in or exported from Russia at $60 per barrel starting December 5. The EU is convinced that the price cap will reduce price jumps on the market and the Russian Federation's income. However, President Volodymyr Zelenskyy is outraged by the decision. Zelenskyy believes the cap is not restrictive enough because the Russian budget will still receive about $100B annually. The Russian Federation has declared that Moscow will not accept these terms and has threatened Europe. The permanent representative of the Russian Federation to international organizations in Vienna, Mykhailo Ulyanov, said that now the EU will live without Russian oil. Moscow will not supply oil to those countries that support the price ceiling.
Support UBN team