The Russian military has moved weapons and explosives into the Zaporizhzhia NPP.
Friday, July 22, 2022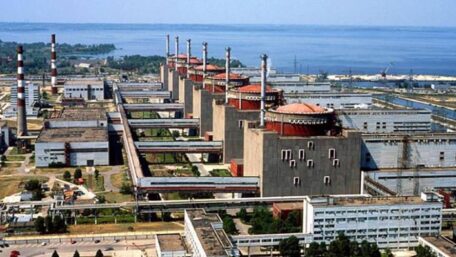 The Russian army dragged at least 14 units of heavy military equipment along with ammunition, other weapons, and explosives to the engine room of the 1st power unit of the ZNPP, Energoatom wrote on Facebook. The Russian military equipment prevents access to the control room of power unit No. 1 by specialized fire engines and other vehicles. Therefore, the fire risk has increased many times, and efforts to extinguish any fire would be highly problematic. If a fire occurs, for example, due to the accidental detonation of ammunition, then its scale could be equal to that which occurred during the accident at the Chornobyl nuclear power plant.
Support UBN team