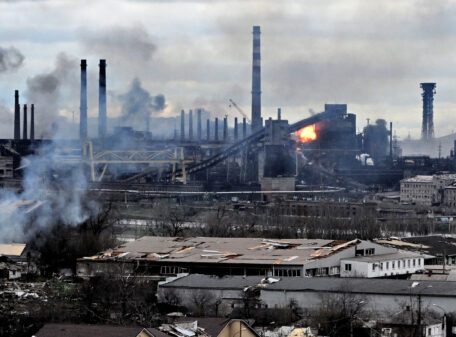 Thursday, May 5, 2022
The Russian forces attacking the Azovstal steel plant were able to enter the premises.
 On Wednesday, the Azovstal steel plant still holds despite relentless attacks from Russian troops, Ukrainian Foreign Minister Dmytro Kuleba said. Ukrainian parliament member David Arakhamia confirmed that Russian troops have already breached the premises of the Azovstal steel plant. Arakhamia, who has led the Ukrainian delegation in talks with Russia, also confirmed that Ukrainian authorities had managed to regain communications with Ukrainian fighters at Azovstal after losing touch with them earlier on Wednesday. The soldiers and civilians still in Azovstal continue to suffer "endless attacks" from Russian forces.