The office of the Polish Investment and Trade Agency has resumed its work in Kyiv.
Thursday, July 6, 2023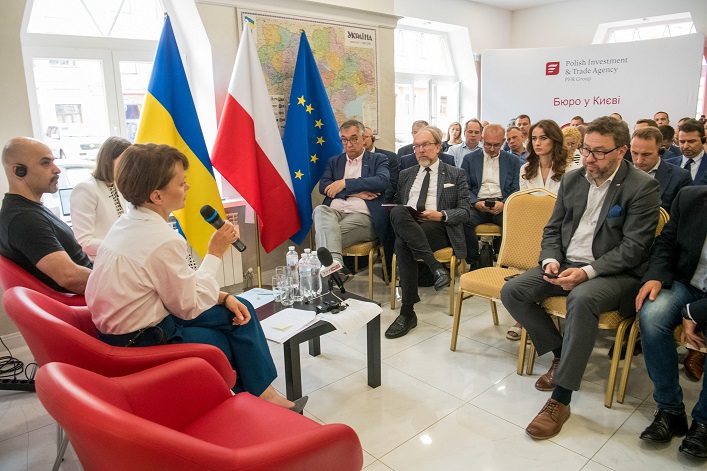 The office of the Polish Investment and Trade Agency, which moved to Warsaw at the beginning of the Russian Federation's full-scale invasion, has resumed work in Kyiv.
"The main goal of the Kyiv office will be to promote the entry of Polish businesses into the Ukrainian market, particularly in attracting investment to reconstruction projects. Thus, representatives of Polish companies will be able to receive assistance and information regarding further cooperation," the message reads.
"We are grateful to the Polish government for its interest in Kharkiv reconstruction projects. These projects will restore schools, hospitals, and other social infrastructure. For our part, we are working on improving procurement procedures following European standards and improving the transparency and accountability of the recovery process through the introduction of the DREAM system. Polish business will clearly understand where, how, and how efficiently its funds were spent", Minister Oleksandr Kubrakov said.
Support UBN team