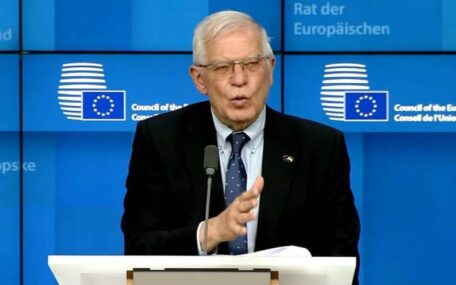 Thursday, September 29, 2022
The new EU sanction package will target more than 1,300 Russian people and entities.
 The new package of sanctions proposed on Wednesday by the European Commission will target more than 1,300 people and entities, EU foreign policy chief Josep Borrell said. "This list targets key decision makers, oligarchs, senior military officials, and propagandists responsible for undermining Ukraine's territorial integrity," Borrell stated. According to him, the new sanctions will target "those involved in Russia occupation and illegal annexation of areas of Ukraine," including "the proxy Russian authorities in Donetsk, Luhansk, Kherson, and Zaporizhzhia, as well as other Russian individuals who have organized and facilitated the sham referenda in these four occupied territories of Ukraine." Borrell also said sanctions would include high-ranking officials in the Russian Ministry of Defense, including Russia's Defense Minister Sergei Shoigu and those supporting the Russian Armed Forces by providing military equipment and weapons.