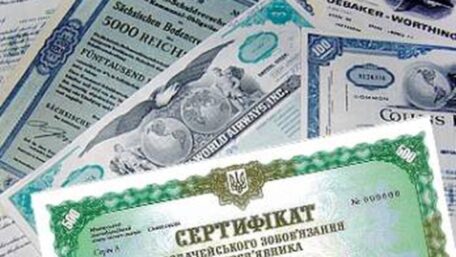 Wednesday, October 19, 2022
The NBU will spend another UAH 15B on military bonds.
On October 18, the portfolio of domestic bonds owned by the National Bank of Ukraine increased by another UAH 15B, NBU data shows. As of October 17, the NBU owned government bonds with a total value of UAH 619.57B, and as of October 18, their value increased to UAH 634.57B. Thus, the National Bank remains the largest owner of OVDP by amount. In June, for the first time in recent years, it overtook the banks, which currently own bonds worth UAH 490.22B. In addition, OVDP worth UAH 67.92B is owned by legal entities, UAH 61.9B by non-residents, UAH 32.4B by individuals, and UAH 1.02B by territorial communities.