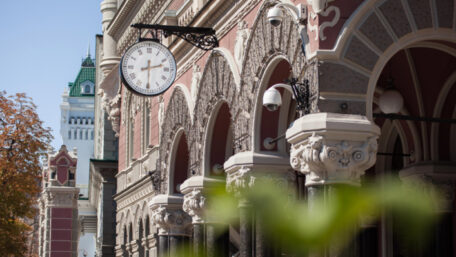 Friday, September 23, 2022
The National Bank reported a 3% increase in its assets.
According to the results from the first half of 2022, the volume of NBU assets increased by 3% since the beginning of the year and amounted to almost UAH 1.417T, the NBU reported. At the same time, it is noted that the war has affected the structure of the NBU's balance sheet. As a result of the NBU's purchase of military government bonds, the share of Ukrainian securities in the bank's portfolio increased from 23.5% to 39%. The share of assets forming gold and foreign exchange reserves decreased from almost 63% to 48%. At the end of the first half of 2022, the regulator's credit portfolio decreased by 9.7%, and NBU liabilities increased by 40%. On the other hand, the volume of liabilities to the IMF decreased by 8.3%. The amount of the NBU's consolidated profit for the year's first half amounted to UAH 69.7B. At the same time, the regulator noted that this consolidated profit is not part of the profit before distribution, which is subject to transfer to the State Budget.