The Ministry of Finance has launched a website for the purchase of Ukraine's military bonds.
Tuesday, May 17, 2022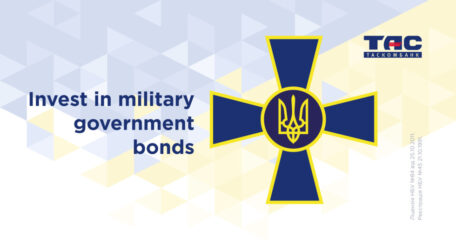 The Ministry of Finance of Ukraine has launched a new website with information on military bonds. Ukrainian citizens, business representatives, and foreign investors can contribute to accelerating Ukraine's victory in this bloody war against the aggressor by investing in Ukraine's military bonds. The Ministry of Finance reminds that the funds raised from the sale of military bonds will be used to finance the needs of the Armed Forces of Ukraine and support the country's economy in wartime. Please contact primary dealer banks and licensed brokers in order to purchase military bonds. The cost of one bond, in three currencies: UAH 1,000 / USD 1,000 / EUR 1,000.
Support UBN team