The Ministry of Economy revealed the expected assistance from the World Bank.
Monday, September 19, 2022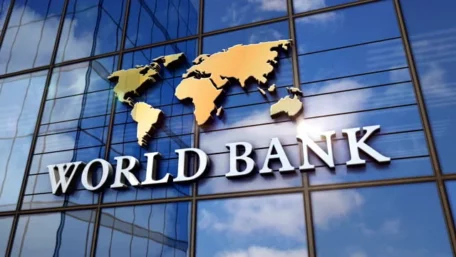 In November, the World Bank should approve a package of additional financial aid for Ukraine worth $1B, Deputy Minister of Economy Oleksandr Hryban said. Together with related financing, this amount can increase to $3.3B. The World Bank has also sent a request to the European Fund for Sustainable Development (EFSD) for $2B, and in October, it should present a trust fund to support Ukraine. Also, the World Bank's Board of Directors should consider a proposal to allocate $36B to finance the budget deficit in 2023 and $17B to restore Ukraine's infrastructure and economy.
Support UBN team