The Latvian Saeima has recognized the Russian military aggression against Ukraine as genocide.
Friday, April 22, 2022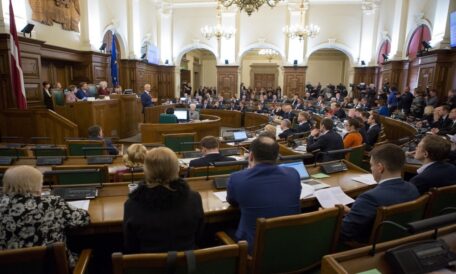 The Saeima of Latvia has adopted a statement on Russia's aggression and war crimes in Ukraine, stating that Russia is committing genocide against the Ukrainian people. Eighty-three deputies from all factions of the parliament voted in favor of the statement. No one voted against it or abstained. In a statement, the Saeima Foreign Affairs Committee drew attention to numerous testimonies and evidence of mass brutal crimes committed by the Russian army against civilians in Ukraine, including the murder of women and children and sexual violence in Bucha, Irpen, Mariupol, and other cities.
Support UBN team