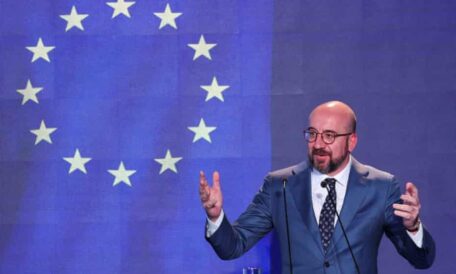 Wednesday, May 4, 2022
The head of the European Council is convinced that the EU will agree on oil sanctions against Russia.
 European Council President Charles Michel is confident that the European Union will impose sanctions on Russia's oil sector. He said the EU would end its dependence on Russian energy and that new LNG terminals were an investment in the future so that Russia could not use gas as a tool of pressure. "Our goal is to break Putin's military machine. And I am convinced that the EU will impose new sanctions against the Russian energy sector," said the President of the European Council.