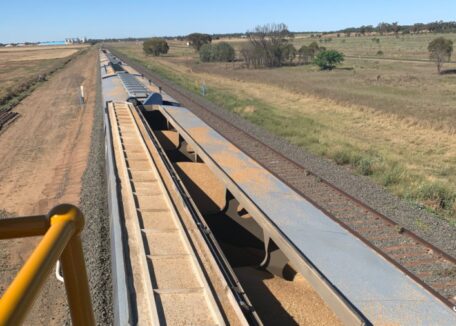 Friday, October 21, 2022
The grain export by rail plan achieves only 24% of goal.
Ukrainian Railways (UZ) plans regarding loading grain for export across the western border crossings have been only 24.1% fulfilled, said one of the company's top managers, Valery Tkachev. According to Tkachev, there is currently a tendency to decrease traffic toward the western crossings. This is due to the reorientation of transportation to seaports after the grain corridor's opening. Many companies are not canceling their shipments using the land crossings, but their fulfillment percentage is very low. The situation is similar with other agricultural cargoes: sunflower oil is shipped at 35% of the reserved volumes, meal – 44%. Tkachev called on entrepreneurs to be more responsible when submitting applications to enable others to use the transport capacity of the crossings.