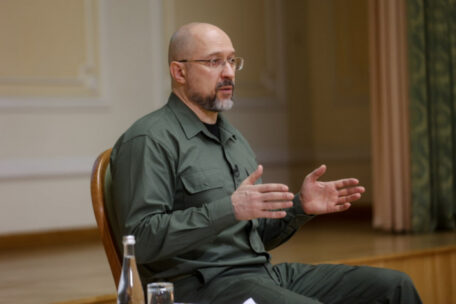 Thursday, September 15, 2022
The Government explained how they will cover the $38B 2023 budget deficit.
The Cabinet of Ministers plans to cover Ukraine's state budget deficit in 2023 with support from the International Monetary Fund, the EU, and the US. According to Prime Minister Denys Shmyhal, next year, the budget deficit will reach about $38B. "We are talking about three sources of this additional budget deficit financing from our partners. We are asking the European Union for macro-financial aid of $12B. The IMF should also give us $12B for the next year, and the US will give us $1.5B monthly. In total, it's $3.5B every month, which will completely cover the budget deficit," Shmyhal said. The budget will also be financed with the help of military bonds, tax, and customs revenues.