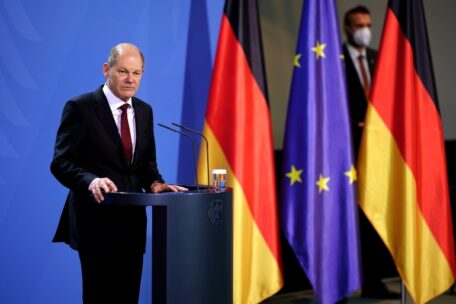 Monday, June 20, 2022
The German Chancellor called for simplification of the EU accession procedure.
 German Chancellor Olaf Scholz has called for EU reforms to facilitate the admission of new members. Scholz said that EU candidates and the EU itself should prepare for EU enlargement. "To do this, it must modernize its structures and decision-making processes. It will not always be possible to decide everything unanimously, even if today the procedure requires unanimity," the chancellor said. Currently, candidate status can only be granted unanimously. The EU has long been discussing weakening the principle of unanimity. One week ago, the European Parliament asked EU countries to approve a constitutional convention for comprehensive EU reforms. The EP called for abandoning the principle of unanimity in almost all policy areas. At the upcoming summit, the heads of state and the governments of the 27 member states will consider the applications of Ukraine, Moldova, and Georgia.